Santa Cruz Rincon Fire 45% contained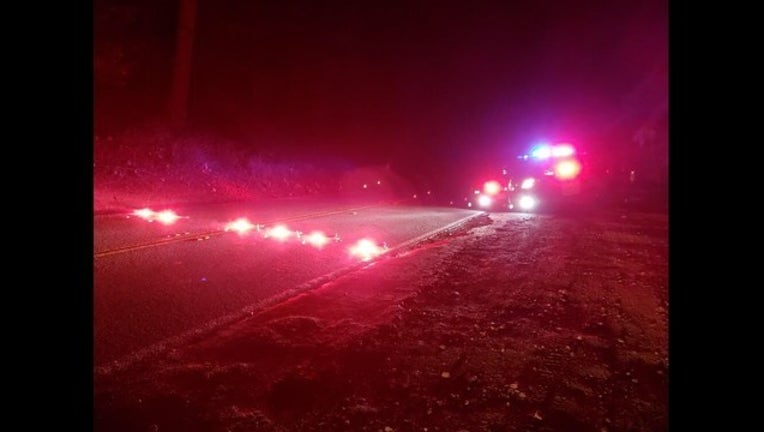 article
SANTA CRUZ, Calif. (KTVU) - By Bay City News Service
State Highway 9 remains closed after firefighters stopped forward progress Monday on the Rincon Fire, a 17-acre timber fire in Santa Cruz County, Cal Fire officials said.
The fire was first reported at 9:30 p.m. Saturday in the northern area of Paradise Park in unincorporated Santa Cruz County, which is currently under an evacuation order. The blaze is 45 percent contained as of Monday evening and no buildings have been damaged or threatened.
Cal Fire officials said one emergency responder was injured and 210 personnel are currently on scene. The location has limited fire history and steep terrain, and cleanup crews may take several days to remove smoldering heavy timber.
The California Highway Patrol issued a Sig-alert for the Highway 9 closure between Golf Club Drive and Glengarry Road this morning. The county has issued a hard closure with barricades and the CHP is no longer working the scene, according to CHP Sgt. Jason Grimm. The closure is expected to last 
through today.
A dozen local firefighting and law enforcement agencies are responding to the blaze and its cause is still under investigation.