Santa Rosa police release sketch of attempted robbery, sexual assault suspect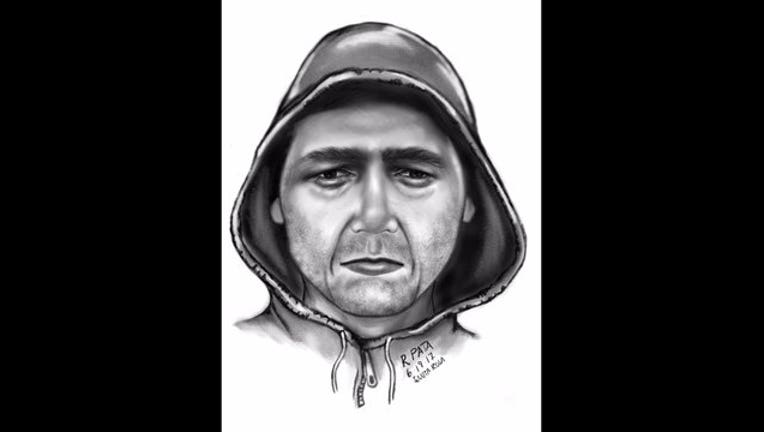 article
SANTA ROSA (BCN)-- Santa Rosa police have released a sketch of a man suspected of sexually assaulting a woman during an attempted robbery earlier this month.
The female victim told police she was walking from her car to her home in the 100 block of South E Street around 11:30 p.m. on June 9 when a man pushed her against a wall, Sgt. Terry Anderson said.
The suspect was unable to grab the woman's purse but he pinned her against a wall with one hand and touched her under her clothing with the other hand, Anderson said. The suspect fled when the woman kicked him in the
groin.
The victim and an artist met Tuesday to prepare a sketch of the white male adult suspect in his 30s.
He was wearing a white or light colored sweatshirt with the hood pulled tight around his face and may have been wearing light colored shoes, Anderson said. The suspect was also carrying a dark colored backpack.
The public may call (707) 543-4040 to provide tips about the suspect or leave their contact information. There is a reward up to $2,500 for information that leads to the arrest and conviction of the suspect.