Santa Rosa supervisors approve funding for 'tiny homes' for veterans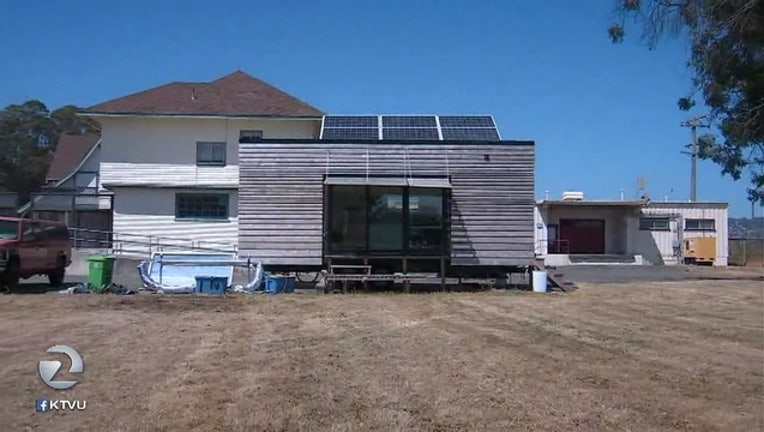 article
SANTA ROSA (BCN) The Sonoma County Board of Supervisors this afternoon approved a $1.8 million amended award for 14 "tiny homes" for veterans on Russell Avenue in Santa Rosa. 
The $1.8 million will go to the development called Veterans Village by the nonprofit Community Housing Sonoma County. CHSC's executive director Paula Cook said the homes should be ready to occupy by December.
The original funding award made in November 2016 was for a dozen 288-square-foot tiny houses for $1 million with a second-phase expenditure of $839,000 for site preparation on a West Hearn Avenue site.
Sonoma County has agreed to lease the Russell Avenue land to CHSC for two years, with the possibility of two six-month extensions, Cook said.
Community Housing Sonoma County owns a site on West Hearn Avenue where the homes could permanently be relocated after the lease expires.
Changes in the project and the addition of two more tiny houses increased the project cost to $1.8 million. 
The original estimated cost to connect the tiny homes to utilities also was unrealistically low, contributing to the project's increased cost.
The Board of Supervisors today unanimously approved allocating the entire $1.8 million to the first phase alone. The developer had requested using the $1.8 million for the first phase. 
The vision for the Veterans Village initially called for 32 units, and the supervisors were challenged by the idea of spending $1.8 million for 14 units.
"Pilot projects don't always work out. I would love to see three times as many trailers there," Supervisor David Rabbitt said. 
Supervisor Susan Gorin said, "This is a conundrum. It's frustrating."
Supervisor Lynda Hopkins said, "We're in a crisis right now. We have a solution for getting 14 people in housing quickly. I feel backed into a corner, but can we get more (people) in housing for $1.8 million?" 
Many of the homeless who recently were told to leave an encampment behind a Dollar Tree store in the Roseland area of Santa Rosa said they preferred another motel, like The Palms, that currently houses veterans in Santa Rosa.
County staff recommended that another hotel be found but Supervisor Shirlee Zane said, "There isn't another motel site available."