Search under way after 14-year-old boy goes missing in American River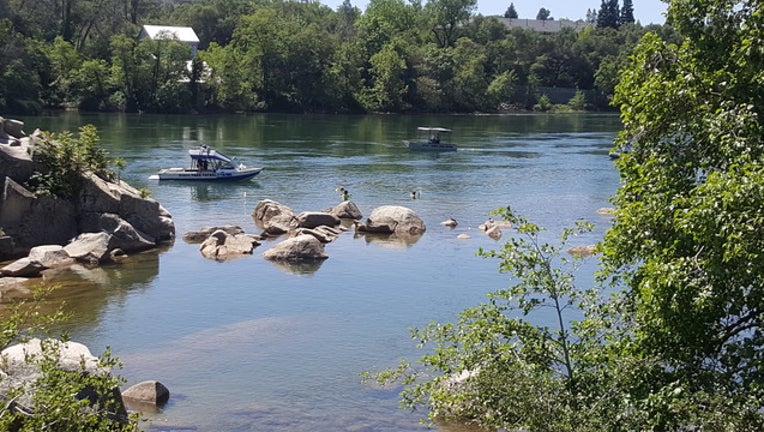 FOLSOM, Calif. (KTVU, AP) - The search resumed Tuesday morning for a teenage boy who went missing in the American River in Folsom on Monday evening.
Investigators say the 14-year-old was playing with friends in the water near rocks when he went under.
The children had been swimming in the area between the Rainbow Bridge and Negro Bar State Park.
Emergency crews launched a search on Monday night but called off the efforts after about two hours.
Folsom Fire officials say the search has gone from a rescue to a recovery operation.
State Parks rangers and lifeguards joined members of the Drowning Accident Rescue Team, or DART to resume the search at around 7:30 a.m. on Tuesday, according to Richard Preston, Folsom Lake superintendent.
Parks officials are warning people to take caution when going into the river, saying water released from the Folsom Dam is leading to dangerously strong flows.