Recovery effort underway for missing 17-year-old swimmer along Santa Cruz County coast
SANTA CRUZ, Calif. - A desperate search and now recovery effort has been launched in Santa Cruz County for a teenage swimmer who went missing while body surfing off Laguna Creek Beach.
The swimmer, identified as 17-year-old Cash Ebright, was last seen on Monday. 
California State Parks Public Safety Superintendent Gabe McKenna told KTVU that the incident was reported shortly before 6:00 p.m. at Laguna Creek Beach, roughly three miles south of the town of Davenport. 
He was last seen at the southern portion of the beach, according to McKenna. 
"The juvenile was not located and a continued search is ongoing this morning," she said.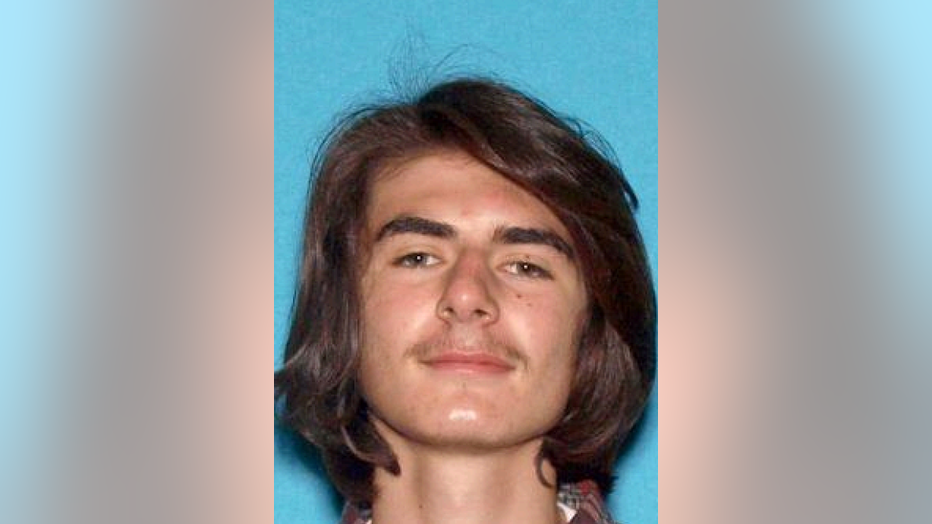 Search crews have been looking for missing 17-year-old Cash Ebright last seen body surfing off Laguna Creek Beach in Santa Cruz County on Sept. 20, 2021. 

The Santa Cruz County Sheriff's office said its agency along with the Highway Patrol, Santa Cruz Fire, and Cal Fire have been assisting in the efforts.
"I just don't know where he is, or if he's alive or dead. And I just don't know what to say, it hurts me," Marcus Paleu, a friend of the teen said on Tuesday. 
Midday Tuesday, Paleu put on his wetsuit, grabbed his surfboard headed for the ocean, in a desperate attempt to find Cash Ebright.
SEE ALSO: Oakland police searching for missing 23-year-old woman
"[The] undercurrent is strong. She actually went into a skinny dip this morning, and she almost got swept away," said beachgoer Sebastian Chieu, as he pointed to his wife, Maria. "Just like up here," she said. Pointing to her upper calf. "Yeah, I could feel it," she said. "She actually fell," said Sebastian.
On Monday evening, helicopter crews from Cal Fire and the CHP were seen along the shoreline. U.S. Coast Guard members followed Monday's search operation with two hours of additional searching Tuesday. 
Both helicopters and boats have been used, but rescuers did not venture into the rough surf Tuesday.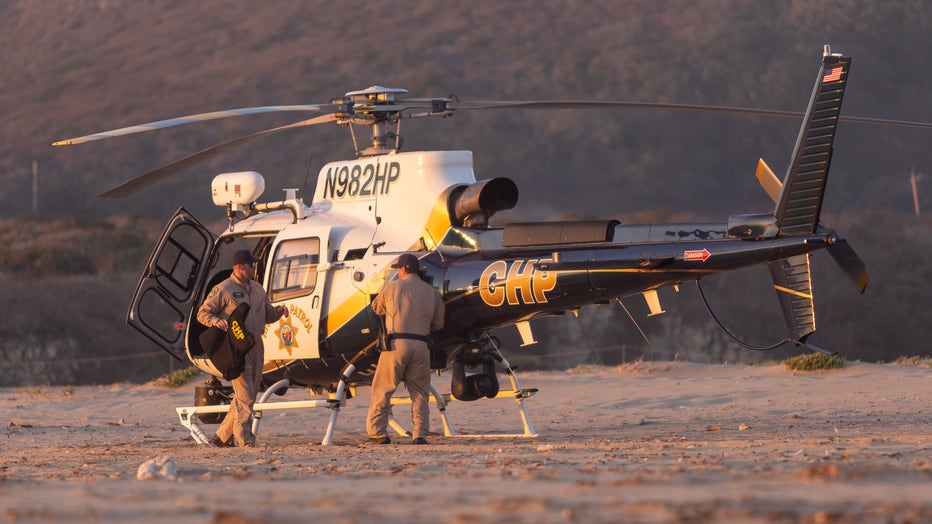 A Highway Patrol helicopter unit helped in the search for 17-year-old Cash Ebright who went missing while body surfing off comb shoreline around Laguna Creek Beach in Santa Cruz County on Monday, Sept. 20, 2021.
"Cash was body surfing in the area and was last seen wearing black swim trunks," sheriff's officials said on Tuesday, adding, "Our search for Cash will continue this morning around Laguna State Beach."
SIGN UP FOR THE KTVU NEWSLETTER
"The waves can be very calm for periods 20-30 minutes between sets. And then a big set can come in with five to 15 waves and it can cover that entire rock shelf, and sweep people off," said Bryan Kine, a California State Parks lifeguard.
On Facebook, Santa Cruz fire officials shared news of the missing teen along with warnings about the dangers of getting into the water along the coast and falling victim to rogue or sleeper waves. 
"Sadly another person has gone missing while swimming up the coast," fire officials said. "Not all beaches are recommended for swimming or wading. These areas can be spectacular to look at but can be lethal to those caught unaware along the shoreline."
Ebright is the third person to be swept into the ocean in this area of Monterey Bay in just over a week. The body of Conrad Miltko of Chicago was recovered Sept. 14. He died after being pulled under by rip currents. San Jose resident David Guzman's body still has not been recovered after he went missing Sept. 12.
"It's definitely a perfect storm if you will," said Kine. "We have some big surf. We have some nice weather. More people are going to be interfacing with the ocean and they may not be ready or capable of doing so."
While family members watched from a cliff above the chilly waters and hoped for the best, Paleu continued searching for his friend.
He said Ebright was a young man whom he planned to enjoy the final year of high school with, before setting out on one of life's adventures.
"He was just full of love and joy," said Paleu, as he started to tear up. "I'm just glad I was able to be a friend of his. It was an honor to be a good friend of his."
State Park officials said recovery operations would continue until dark Tuesday evening. And then resume Wednesday morning if need be.