Searchers find body of missing ex-White House chef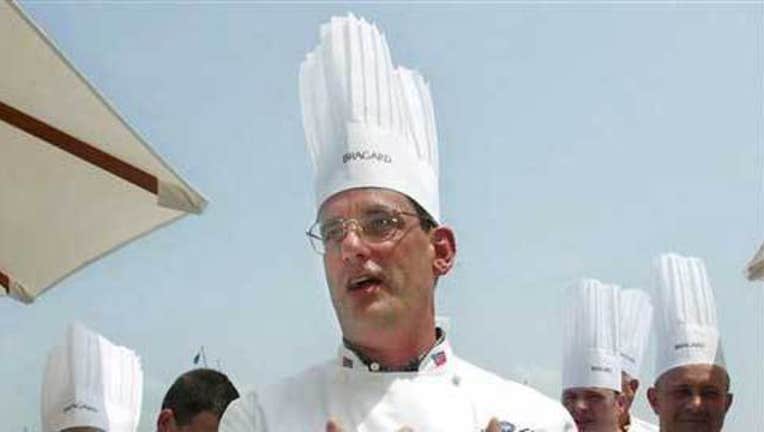 article
TAOS, N.M. (AP) — Searchers have found the body of a former White House chef who had been missing for more than a week after going hiking in the New Mexico mountains, authorities said.
The body of 61-year-old Walter Scheib was found Sunday night near a hiking trail in mountains in the Taos area, the New Mexico State Police said.
"The body was discovered off the immediate trail," a State Patrol statement said.
Authorities did not provide a cause of death or any other details about the discovery, saying rescuers were still gathering information and more details would be released later.
Scheib was White House chef for 11 years under Presidents Bill Clinton and George W. Bush and recently moved from Florida to Taos.
He reportedly went for a hike June 13 in the mountains near the Taos Ski Valley. His girlfriend reported him missing the next day.
Taos police found his vehicle Tuesday parked at the Yerba Canyon trailhead. The 4-mile trail follows a canyon bottom before climbing to 3,700 feet in elevation, according to the U.S. Forest Service website.
As the search progressed, the New Mexico State Police said they were exhausting all resources in the effort. The U.S. Air Force and the New Mexico National Guard assisted, but an air search was made difficult with the presence of high mountain peaks, deep canyons and dense vegetation. The rough terrain has also made the ground search harder.
The search Sunday included resources from the Civil Air Patrol, the National Guard, the State Police, and volunteers.
Scheib, who graduated from New York's Culinary Institute of America in 1979 and later worked at grand hotels in Florida and West Virginia, became White House executive chef in April 1994 when First Lady Hillary Clinton hired him.
He was in charge of a full-time staff of five and oversaw a part-time staff of 20. Scheib was known for refocusing the White House kitchen on distinctly American cuisine with seasonal ingredients and contemporary flavors. He was responsible for preparing everything from First Family meals to formal State Dinners.
Last month, Scheib cooked dinner for a cancer charity's fundraiser at a hotel in Scranton, Pennsylvania. He told the Times Leader newspaper that preparing meals at the White House had required him to have a different outlook on food and cooking.
"When you're working at the White House, it's not a hotel or a restaurant, or a private club. It's a personal home," Scheib said. "Our goal wasn't just to cook food at the White House, it was to give the First Family an island of normal in a very, very crazy world."
His creations were served to many world leaders including Tony Blair, Jacques Chirac, Vicente Fox, Nelson Mandela and Boris Yeltsin.
Scheib left the White House in 2005. He became a food consultant and speaker, often entertaining guests with anecdotes from his time at the White House. He also appeared on the Food Network's "Iron Chef America" show in 2006.
Scheib also wrote a book about his experiences entitled "White House Chef: Eleven Years, Two Presidents, One Kitchen." It was published in 2007.
He also has been actively involved in Atlanta's City of Refuge, which provides services to homeless and abused residents.