SeaWorld has new ad campaign after disparaging documentary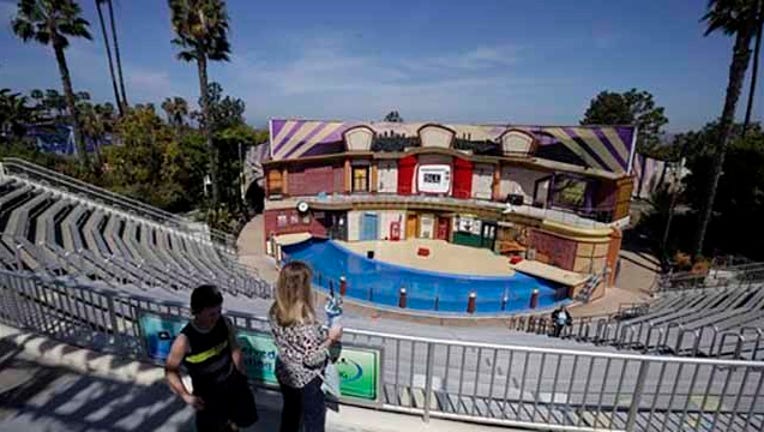 article
ORLANDO, Fla. (AP) — SeaWorld Entertainment Inc. is mounting a public defense of its animal handling in a new advertising campaign that began Monday, after a highly critical 2013 documentary left the park with declining revenue and attendance.
The print and YouTube campaign focuses on the marine-life theme park's efforts to care for animals in captivity and in the wild. Revenue and attendance at SeaWorld have fallen since the release of the documentary "Blackfish," which examined what led a killer whale to drown a trainer in 2010 at SeaWorld's Orlando park.
The YouTube campaign shows videos of behind-the-scenes caring for SeaWorld's marine mammals by the company's veterinarians. The print campaign features the company's top veterinarian saying the animals' "health and well-being is my priority every day." The print ads will appear in The New York Times, The Wall Street Journal, The Washington Post, the Los Angeles Times, and also in newspapers in Orlando, San Diego and San Antonio where SeaWorld has parks.
A television campaign will follow later this spring.
SeaWorld senior corporate affairs officer Jill Kermes wouldn't say how much the advertising would cost. But she said the new campaign was long-term, and "it will continue to grow and evolve."
"I think there's been a lot of misinformation out in the public about who we are and what we do," Kermes said. "It has been a one-sided conversation and this is an opportunity for us to give people the information they need so they can make up their own minds."
An official for the animal rights group PETA called the campaign "a last-ditch effort." PETA has led organized campaigns against SeaWorld.
"The tide has turned for SeaWorld," said Jared Goodman, PETA's director of animal law. "It's a last-ditch effort to sway a public that has already made up its mind."
SeaWorld's ad campaign is the latest effort by the company to respond to "Blackfish," which was critical of how killer whales are kept in captivity at the company's marine parks. The company initially sent out an open letter defending its operations in several newspapers after the documentary's release and also created a Web site to counter allegations made by animal rights' activists.
SeaWorld says it has spent $10 million on all its efforts at rehabilitating its reputation.
Despite SeaWorld's efforts, several performers backed out of a concert series last year following online petition campaigns by fans and animal rights activists that cited the documentary. Last year, SeaWorld's revenue declined 3 percent from the previous year, its chief executive resigned and the company announced plans to build larger environments for its killer whales.
SeaWorld said last week that Joel Manby will become its new president and CEO.