Selma shooting: California police officer killed in line of duty was going to be a dad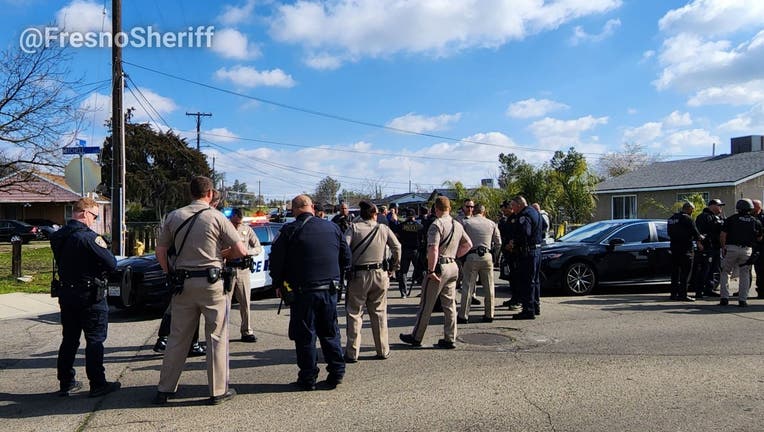 article
FRESNO COUNTY, Calif. (KTTV) - A California police officer died after being shot near an elementary school in Selma.
According to the Fresno County Sheriff's Office, the officer, identified as 24-year-old Gonzalo Carrasco Jr., was flagged down by a homeowner Tuesday morning who alerted him of a suspicious man on her property. 
When Officer Carrasco approached the man, the suspect immediately fired several shots, striking the officer. The homeowner then called 911 as the suspect started to run away. 
Officer Carrasco was taken to the hospital where he later died.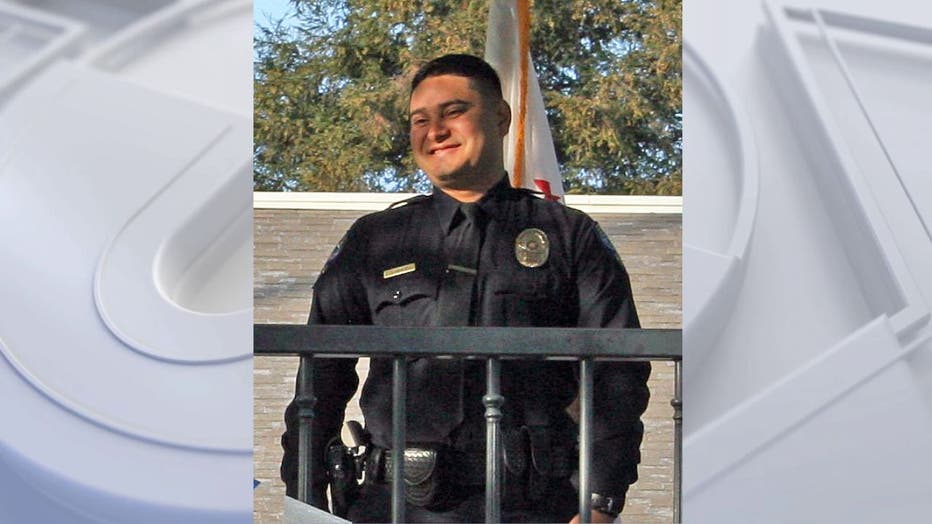 Officer Gonzalo Carrasco Jr.
The suspect, identified as 23-year-old Nathaniel Dixon, was arrested a few minutes later. Dixon faces charges of murder and felon in possession of a gun and ammunition and probation violation. His bail has been set to $1.2 million, however, he is currently not eligible for bail due to the probation violation charge. According to the sheriff's office Dixon has an extensive criminal background, including charges for illegal firearms possession and robbery, has served time in prison and is currently on probation.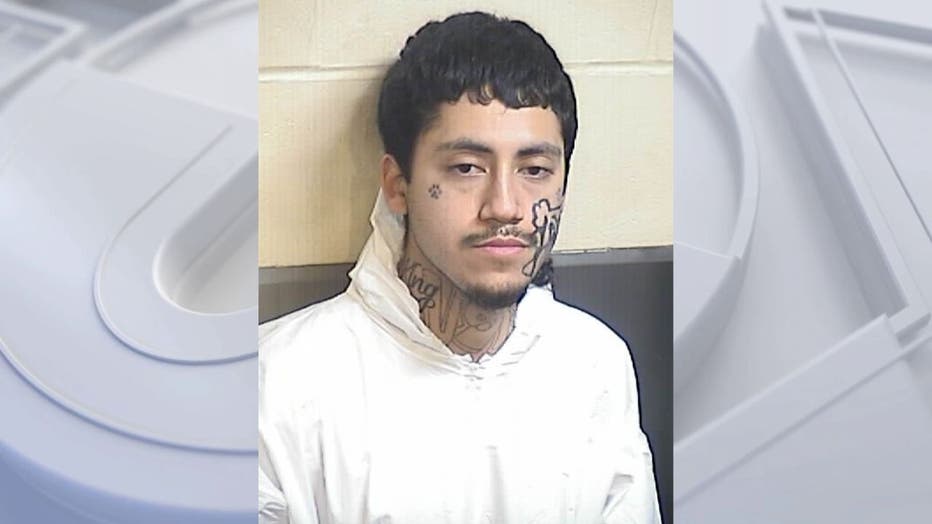 The shooting prompted a brief lockdown at Eric White Elementary School, which is located just blocks away from the shooting scene. After the lockdown was lifted, authorities announced parents can safely pick their students up from school at a designated location.
Officer Carrasco joined the Selma Police Department in May of 2021. This is the first line of duty death for the Selma Police Department, which was formed in 1893, law enforcement officials wrote online. Carrasco is survived by his parents, brother, sisters and girlfriend, who is currently pregnant with their child.
The news of Tuesday's shooting comes just weeks after Southern California's Riverside County Sheriff's Office lost two deputies to two separate shooting cases. In late December 2022, 32-year-old Isaiah Cordero was shot and killed during a traffic stop in Jurupa Valley. Then in mid-January, 30-year-old Darnell Calhoun was shot and killed while responding to a child custody call in Lake Elsinore.
PREVIOUS COVERAGE:
Selma is a small agricultural town in California's Central Valley.