Semi-truck overturns in San Mateo: CHP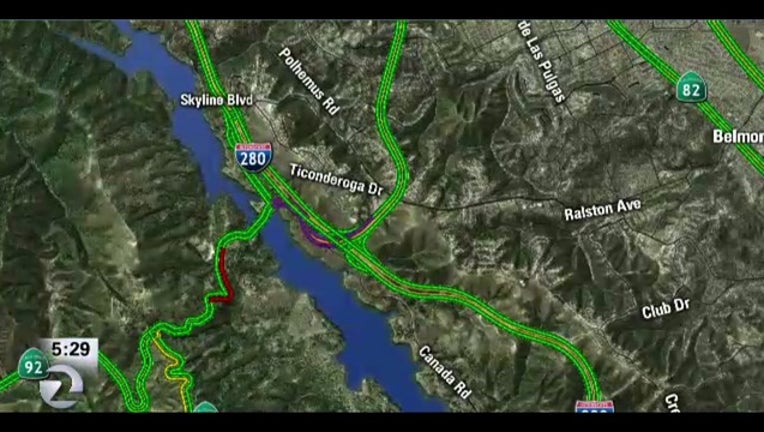 SAN MATEO, Calif. - An overturned semi-truck in San Mateo on Friday morning caused a brief Sig-Alert early Friday morning. 
The California Highway Patrol reported the tractor trailer flipped over on state Route 92 between I-280 and Skyline Boulevard about 4:46 a.m. causing all lanes to be blocked in both directions.
The truck was moved to the side of the road about 6 a.m. but traffic in the area was still slow going.
The CHP log originally reported injuries, but an officer later said no one was hurt.