Seoul: North Korea fires ballistic missile off east coast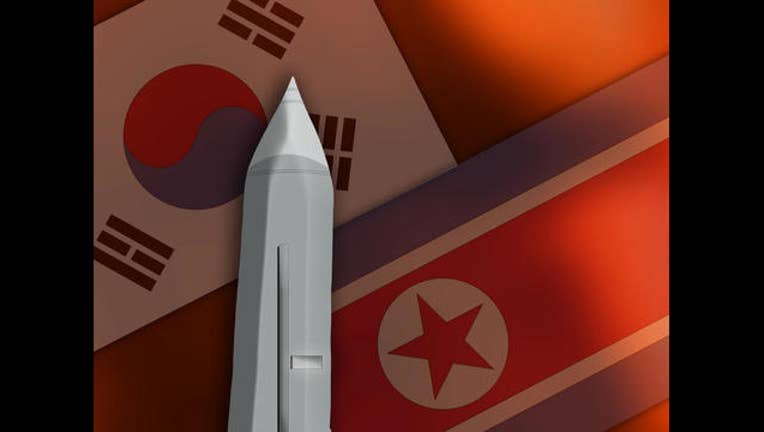 SEOUL, South Korea (AP) -- South Korea says North Korea has fired a ballistic missile into the waters off its east coast.
The U.S. Pacific Command says the medium-range ballistic missile was fired at 6:42 a.m. Wednesday Seoul time from a spot on its east coast near the city of Sinpo.

The command says it tracked the missile until it landed at 6:51 a.m. in the Sea of Japan.

The command says it believes the missile was a KN-15 medium range ballistic missile. 

In a statement, the agency said: "U.S. Pacific Command is fully committed to working closely with our Republic of Korea and Japanese allies to maintain security. The North American Aerospace Defense Command (NORAD) determined the missile launch from North Korea did not pose a threat to North America."

Seoul's Joint Chiefs of Staff says in a statement that the missile fired flew about 60 kilometers (37 miles.) It gave no further details.

The firing was made as South Korean and U.S. troops were conducting annual military drills that the North views as an invasion rehearsal.

North Korea often responds to the drills with its own military training and harsh rhetoric.

Two weeks ago, the South Korean and U.S. militaries said they detected what they called a failed North Korean ballistic missile launch.