Series of earthquakes strike near Hollister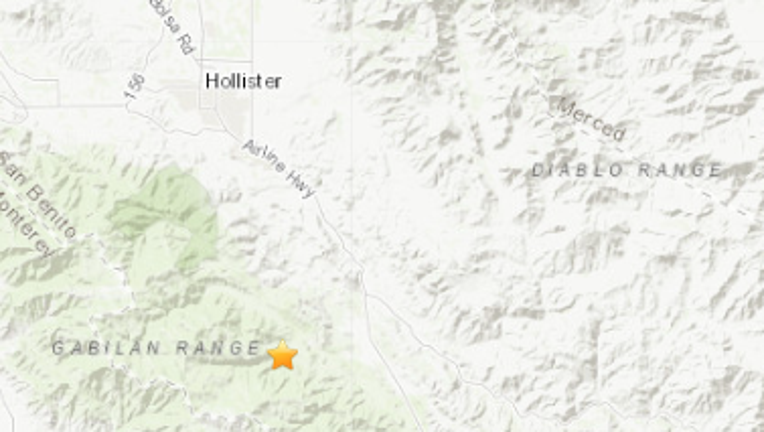 article
OAKLAND Calif. - A series of small earthquakes jolted residents near Hollister, California on Tuesday morning. 
According to the USGS, a 3.4 magnitude earthquake struck at 10:41 a.m. about six miles southwest of Tres Pinos and approximately 30 miles south of Hollister. 
A second earthquake of the same magnitude struck five minutes later.
A third 2.9 magnitude jolt could be felt at 10:47 a.m. that was followed by a fourth 2.6 magnitude quake at 11:07 a.m. 
SEE ALSO: California earthquake alerts: how to get notified before a quake
All four earthquakes were within a mile and a half of each other. 
No damage or injuries have been reported.  
This is a developing story. KTVU will update it as new information is made available.