SF fire boat water cannon extinguishes Bay Bridge 'bird net' on fire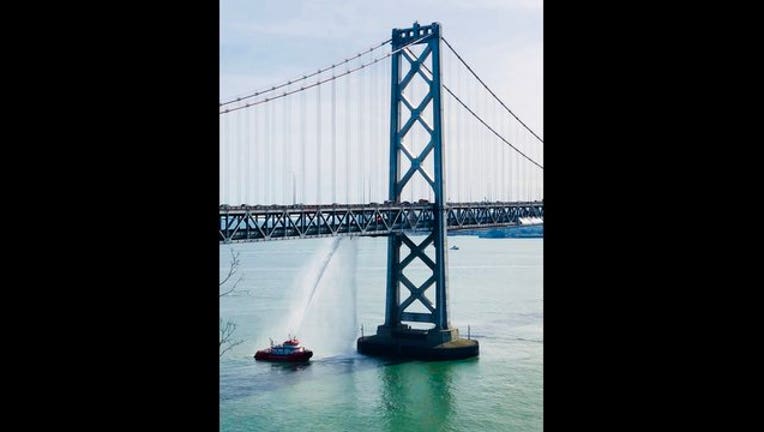 article
SAN FRANCISCO (KTVU/BCN) - San Francisco firefighters responded to a debris fire under the Bay Bridge this afternoon, according to the California Highway Patrol and San Francisco Fire Department officials. 
Caltrans officials told KTVU the debris was a bird's net, used to keep fowl from roosting. It is not known how the fire began. 
A San Francisco fire boat was in the place at the right time and a water cannon quickly put out the fire.
At 2:44 p.m., CHP officials announced on social media that the fire was under the lower deck of the bridge, just west of the Treasure Island exit.
About 10 minutes later, the CHP reported that the fire was out. As of 3:06 p.m. all lanes were open, according to CHP,  but there was heavy traffic reported on all eastbound lanes. 
CHP officials said a medical emergency and collision on the eastbound Treasure Island exit was also blocking traffic.