SF Mission noodle manufacturer ordered to cease production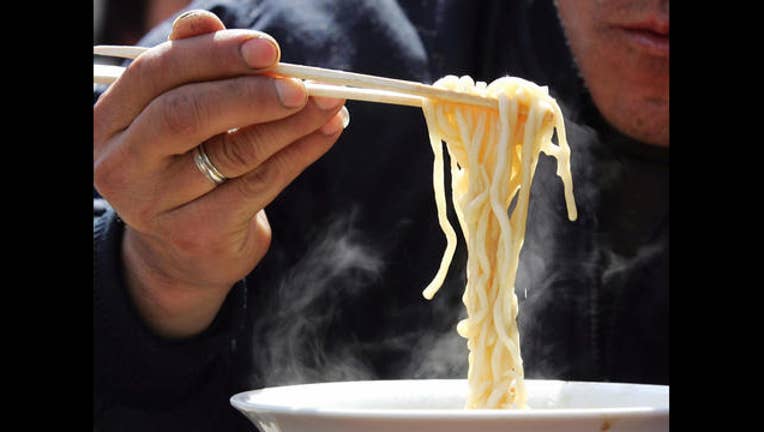 article
SAN FRANCISCO (BCN) - A San Francisco-based rice noodle manufacturer has agreed to cease any food preparation services to settle a complaint brought by federal prosecutors earlier this month over unsanitary food handling, according to the U.S. Attorney's Office.
   
Federal prosecutors brought the complaint in U.S. District Court in San Francisco at the request of the U.S. Food and Drug Administration. The FDA found in an inspection earlier this year that Zi Xing Liu and Zi Cheng
Liu, the proprietors of Kun Wo Food Products Inc., didn't take necessary precautions to prevent food contamination.
   
Among the violations, the FDA found employees used a vat containing rice to rinse their hands, buckets and rags; that employees grabbed rice noodles for packaging with unwashed hands; and that machinery in the Mission District facility was covered in grease and grime, exposing the noodles to particulate matter.
   
Condensation from a hose suspended on the ceiling dripped into the soaking rice, and condensation from a copper pipe with a green and blacked film dripped into a grinder for rice processing, according to prosecutors.
   
Swabs of surfaces in the facility found bacterial contamination, prosecutors said.
   
Under the terms of the settlement, the company owners have to comply with an injunction ordering them not to work with food in any capacity unless given permission by the FDA.