SF officer in critical condition moved to South Bay hospital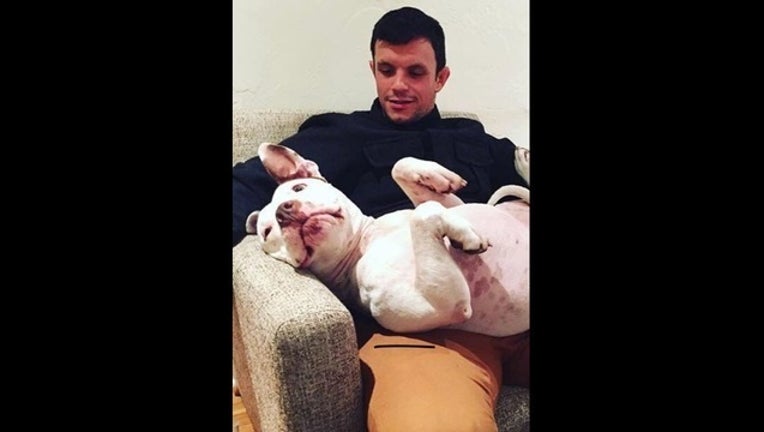 SAN FRANCISCO (KTVU/BCN) - The San Francisco police officer who was struck by a fleeing suspect's vehicle last month is being transferred Monday from San Francisco General Hospital to Santa Clara Valley Medical Center. 
Sources tell KTVU's Heather Holmes although Officer Elia Lewin-Tankel, 32, remains in critical condition, there's hope that he may respond to treatment at Santa Clara Valley Medical Center. According to sources uniformed officers will be standing at attention on the Silver Avenue overpass at 101 in a show of support for Lewin-Tankel's family, who will be in a vehicle behind the ambulance. 
Lewin-Tankel was struck around 12:20 p.m. Oct. 18 on Turk Street between Van Ness Avenue and Franklin Street by a suspect thought to be armed with a weapon who fled from officers investigating a possiblefirearm violation. 
Lewin-Tankel, who was on a bicycle patrol at the time of the collision, was taken to San Francisco General Hospital and underwent surgery following the crash. Lewin-Tankel remains in critical condition but there's hope he may respond to treatment at Santa Clara Valley Medical Center. 
The suspect vehicle was found in the area of Buena Vista Park a short time, prompting a search of that area before the suspect was eventually taken into custody in the 500 block of Ellis Street around 3:30 p.m.
Lewin-Tankel has been with the department since 2012 and was assigned to Tenderloin Station in March 2016. Department officials said he has been recognized numerous times for outstanding police work and received a Purple Heart Award in 2015 for an incident in which he was injured as a direct result of actions he took to protect members of the community.
He recently started law school, volunteers for many community events in the Tenderloin and teaches jiu-jitsu to others in the department and community.
The suspect, identified as Marquise Johnson, has been booked into San Francisco jail on suspicion of numerous offenses including attempted murder, evading an officer, unlawful driving or taking of a vehicle, reckless driving causing injury, and hit-and-run driving, according to jail records.
When asked if he intentionally hit the officer, Johnson said the video of what the crime scene shows will be contrary to their statements. When asked about the officer and his family Johnson said, "My heart goes out to him and I extend condolences, apology... I don't know what to say."
He is being held without bail and has not yet made an appearance in court.