SFFD: Dog rescued after being stuck on cliff at Fort Funston for 26 hours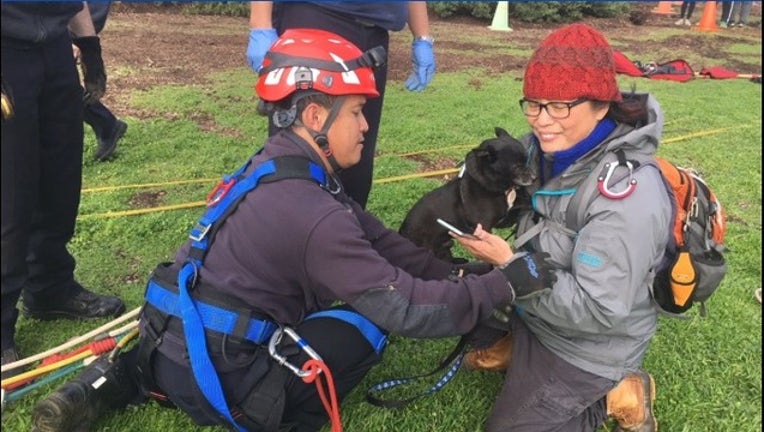 article
SAN FRANCISCO (KTVU) - A small dog was rescued Sunday after being stuck on a cliff at Fort Funston for 26 hours, according to the San Francisco Fire Department.
The little black Chihuahua mix named "Duck" was lost yesterday at the popular dog park. Some hang gliders noticed the pup all alone and reported it to the authorities.
Rescue crews arrived and found the dog's owners nearby, who said their dog had been stuck for 26 hours. 
The area where the dog was stranded was in an off-leash zone, though officials strongly recommend keeping dogs on a "long-leash" if they're walking close to the cliffs. 
It's unclear how the dog became stuck on the cliff.