SFO commissioner resigns for health reasons one day after FBI reveals corruption probe
SAN FRANCISCO - The SFO airport commissioner involved in a bribery scheme, has submitted her resignation to San Francisco Mayor London Breed.
In a statement, Commissioner Linda S. Crayton cited health problems as the reason for why she is resigning. 
"I am stepping down from the Airport Commission because my health problems are simply too severe, and my treatment regimen too demanding, to continue," she wrote in a statement on Wednesday. "Moreover, given the alarming revelations this week, I do not want to be a distraction for the City, the Airport, the Commission or our wonderful staff."
Crayton says she had no part "in any contracting scheme. Period." 
Her attorney Randall Knox issued his own statement on the matter that says his client is innocent of any wrongdoing and that her health problems preceded an FBI investigation of a bidding process at SFO airport.  
During a press conference Tuesday afternoon, the FBI announced charges against San Francisco Public Works Director Mohammed Nuru and high-profile restaurateur Nick Bovis.
According to the filing, Nuru conspired to bribe Crayton, who wasn't named directly, with $5,000 cash in order to secure a location for Bovis's restaurant. The bribe was never completed, according to the FBI.
Crayton has served on the airport commision for the city and county of San Francisco since 1996.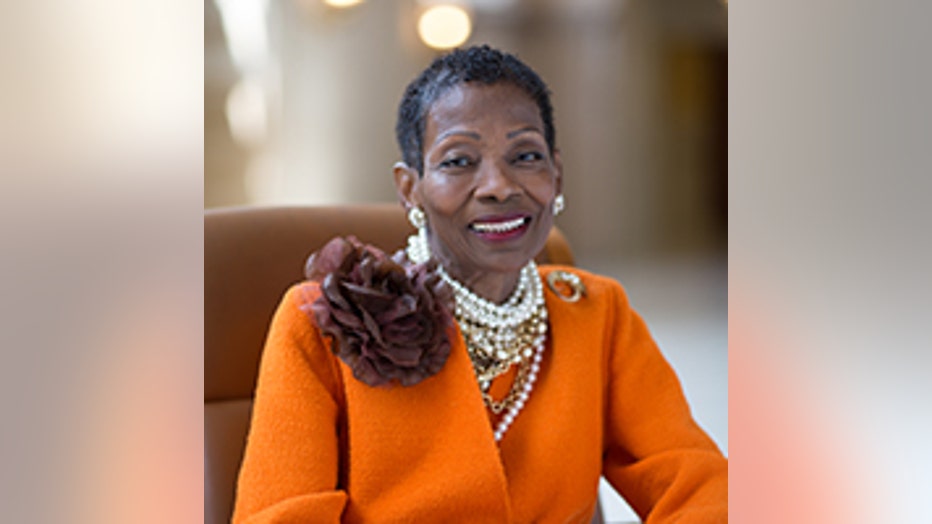 Linda S. Crayton, Vice President, Airport Commission