SFO terminal one step closer to being renamed after Harvey Milk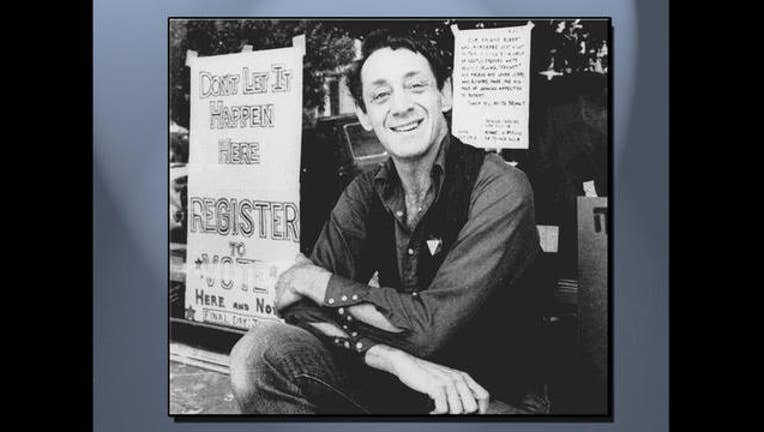 article
SAN FRANCISCO (BCN) - A terminal at San Francisco International Airport will likely soon be named after the late Harvey Milk, San Francisco's first openly gay politician elected to the Board of Supervisors in 1977.
The city's Board of Supervisors budget and finance committee today recommended approving legislation to name SFO's Terminal 1 after Milk. The name change proposal will now go to the full board for approval.
Milk was assassinated in 1978 along with Mayor George Moscone at City Hall by former Supervisor Dan White. Milk was known as a pioneer for gay rights and also fought for migrant farm workers, low-income tenants, laborers and homeless youth among others.
The renaming of the terminal has been a long time in the making.
The first attempt was by former Supervisor David Campos in 2013 but that idea was abandoned in the face of opposition. Instead, Campos reached a compromise agreement to form a committee to recommend which of SFO's terminals or other facilities should be renamed.
Then in 2017, following a vote by the Airport Facilities Naming Advisory Committee in support of the renaming, Supervisor Hillary Ronen introduced new legislation to begin the process of renaming the terminal.
"Thank you for daring to declare SF a city of acceptance, of celebrated diversity and of hope no matter one's background," former state Sen. Mark Leno said on social media today regarding the legislation.
Leno, a current San Francisco mayoral candidate, is also openly gay.
On Twitter, Campos, also openly gay, thanked Ronen and Supervisor Jeff Sheehy, among others, for supporting the effort, saying, "In the age of Trump it is critical to remember Harvey's legacy."