Shareholder sues Yahoo directors for delaying disclosure of massive data breaches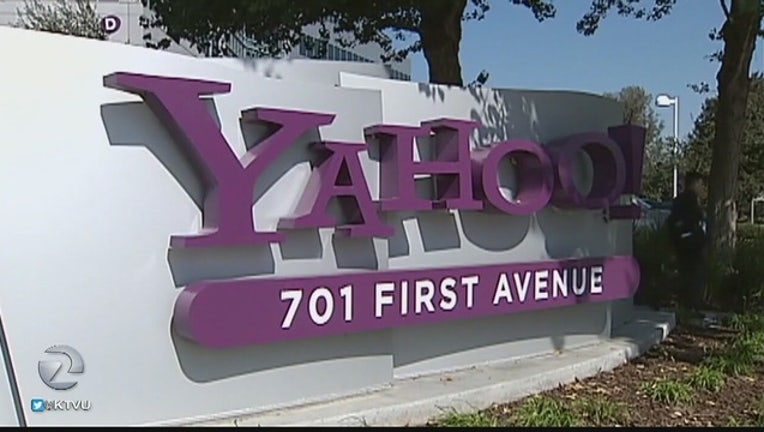 article
SAN JOSE (BCN)— A shareholder of Yahoo Inc. has sued the company's directors in Santa Clara County Superior Court for allegedly violating their fiduciary duty by delaying the disclosure of two massive data breaches.
   
The lawsuit filed Tuesday by Patricia Spain claims the delay cost the company $350 million when Yahoo was forced to reduce its planned $4.8 billion sales price to Verizon Communications Inc. by that amount.
   
The defendants in the case include Chief Executive Officer Marisa Mayer, other directors, former general counsel Ronald Bell and Verizon.
   
The lawsuit also claims that Mayer, Bell and others should be denied the so-called "golden parachute" bonuses promised to them on completion of the Verizon deal.
It contends they should forfeit their profits from alleged insider trading in stocks they sold when they knew about the data breaches but most of the public did not.
   
Yahoo, based in Sunnyvale, provides Internet communications, searches and entertainment. It says it has more than 1 billion users, of whom 600,000 are mobile users.
   
In July, New York-based Verizon and Yahoo announced Verizon would acquire Yahoo's operating assets this year for about $4.8 billion.
   
But in September, Yahoo revealed that information about 500,000 user accounts was stolen in 2014. The data may have included names, email addresses, telephone numbers, dates of birth and passwords, Yahoo said.
   
In December, Yahoo disclosed there had been a separate, larger breach compromising information about 1 billion users in 2013.
   
In February, Yahoo and Verizon announced the price of the purchase scheduled for later this spring was reduced by $350 million to $4.48 billion.
The lawsuit alleges Verizon mandated the reduction because of the previously undisclosed data breaches.
   
The lawsuit alleges the directors and executives appear to have known about the data thefts as early as late 2014, but failed to disclose them to the public or the U.S. Securities and Exchange Commission until 2016.
   
"Such conduct by directors constitutes bad faith and disloyal conduct which cannot be indemnified," the lawsuit says.
   
Spain is a real estate appraiser in Holbrook, N.Y.
   
Most of her lawsuit is a shareholder derivative lawsuit, in which a stockowner sues other parties - in this case, the Yahoo directors and Verizon - on behalf of the company itself. Any compensation won on those claims would go to the company, but would eventually benefit the shareholders.
   
Another part of the lawsuit seeks to be a class action on behalf of Yahoo's more than 8,000 shareholders. That claim seeks a preliminary injunction requiring full disclosure of information about the breaches to the shareholders before they vote on whether to approve the sale to Verizon.
   
A Yahoo spokesman could not be reached for comment. A Verizon spokesman declined to comment.
   
Separately, Yahoo shareholders and users have filed several dozen lawsuits against the company itself in court around the country, alleging securities fraud or negligence in allowing the data breaches.