Sheriff's office identifies 84-year-old Penngrove homicide victim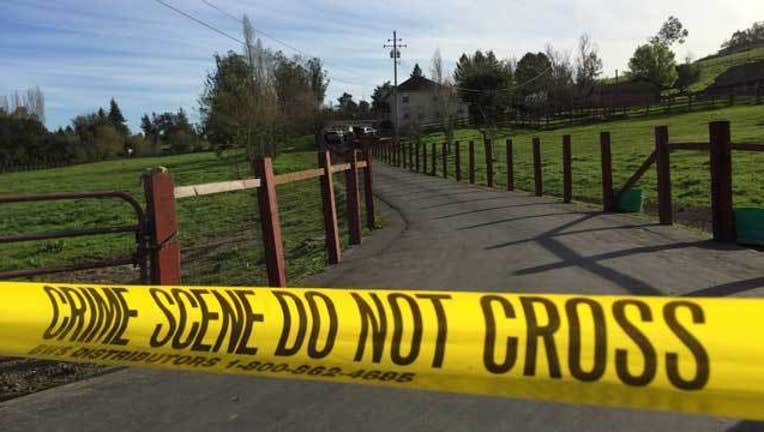 article
PENNGROVE, Calif. (KTVU and wires) -- The Sonoma County Sheriff's Office has identified the 84-year-old female homicide victim who was found deceased in a chair at her Penngrove home Thursday morning.
The woman was identified as Olga Mary Dinelli, and an autopsy was scheduled for Friday morning, Sgt. Cecile Focha said.
The sheriff's office received a call around 11:50 a.m. Thursday from a man who said there was a person in a residence in the 900 block of Rose Avenue and blood inside, Focha said.
The house was in complete disarray, leading investigators to suspect a homicide occurred, and Dinelli's 1995 Lexus SC400 was missing from the property, Focha said.
Dinelli lived in the house with her brother Larry for the past several decades, Focha said. Her brother was not home when the homicide occurred and he has been informed of his sister's death. He is not considered a suspect or person of interest.
The sheriff's office released a photo of a Lexus similar to Dinelli's car, which is a 2-door with a license plate of 6LJA763, Focha said.
The sheriff's office is asking the public not to approach the vehicle of its occupants if they see the Lexus but to call their local law enforcement agency.
Anyone with information about the case is asked to call the investigation's tip line at (707) 565-2185. Callers may remain anonymous.