Sierra hits 2nd snowiest season on record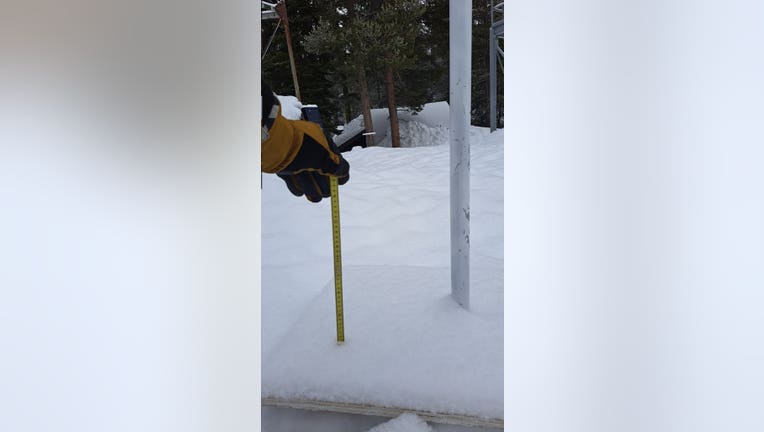 article
SODA SPRINGS, Calif. - With the massive amount of snowfall the Sierra has received, and with this latest storm adding to the accumulation, it might not be surprising that this season has now been designated as among the snowiest on record. In fact this week, the UC Berkeley Central Sierra Snow Lab (CSSL) determined that the 2022-23 season was now officially the second snowiest since the field research lab was built on Donner Pass in 1946.
SEE ALSO: Threat of high winds accompanies Tuesday's atmospheric river
SEE ALSO: The water is higher than we need and the snowpack threatens
Researchers said that as of Monday, the lab has measured 677 inches (56.4 feet) of snow. That included the 7.7 inches it received the previous 24 hours.
The snowfall accumulation surpassed the 1982-83 season which, for decades, had been the second snowiest at 671 inches (55.9 feet).  
CSSL said the record snowfall happened more than 70 years ago during the 1951-52 season, when the lab received 812 inches (67.7 feet). 
"Still far from #1 but we'll get closer over the next week," researchers said on Twitter, sharing an impressive graphs showing this season's historical snowfall standing.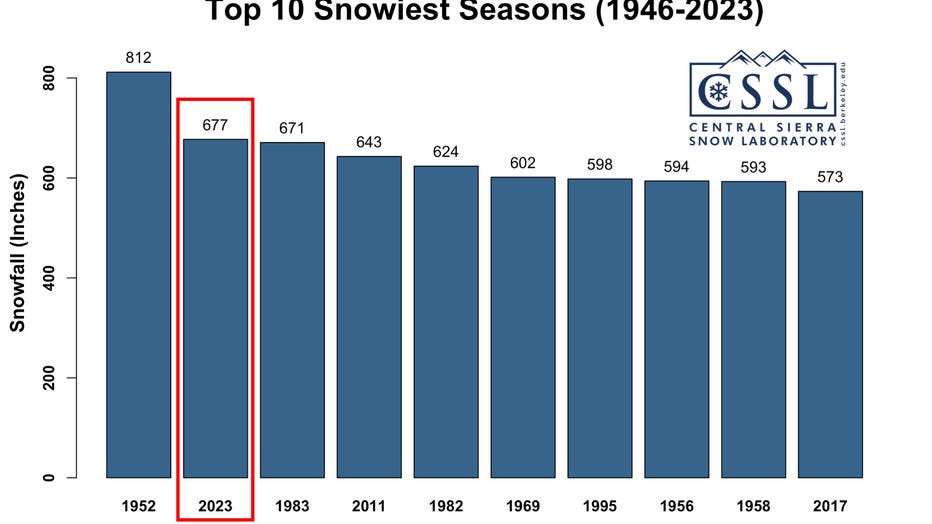 (UC Berkeley Central Sierra Snow Lab)
The Greater Tahoe Area was under a winter weather advisory through 11 p.m. on Tuesday, with snow showers in the forecast for the coming days.
The National Weather Service said that it expected total snow accumulations of two to six inches in the region, and up to 12 inches in higher elevations above 7,000 feet, with strong winds gusting up to 50 miles an hour along ridge-lines.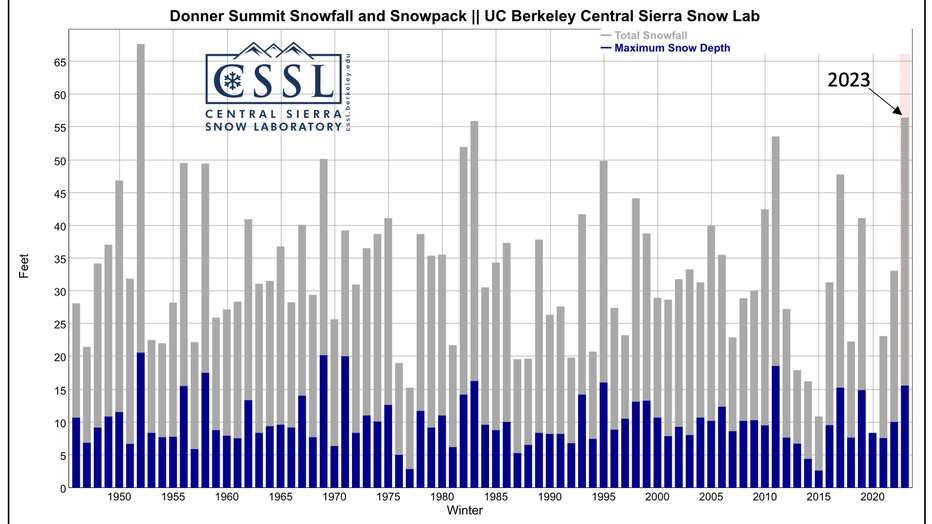 (UC Berkeley Central Sierra Snow Lab)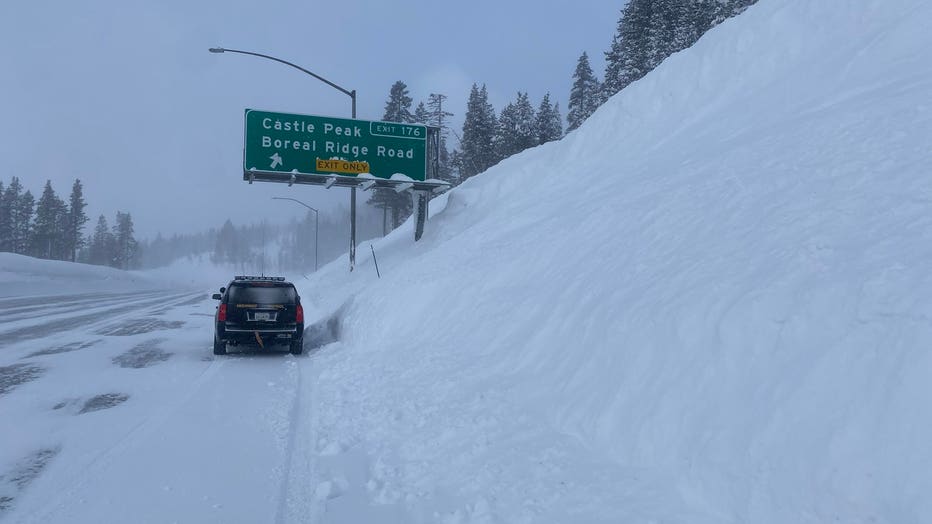 Photo of California Highway Patrol vehicle posted by CHP Truckee on the first day of spring, Monday, March 20, 2023. (CHP Truckee)