SJ man allegedly steals running car with 5-year-old girl inside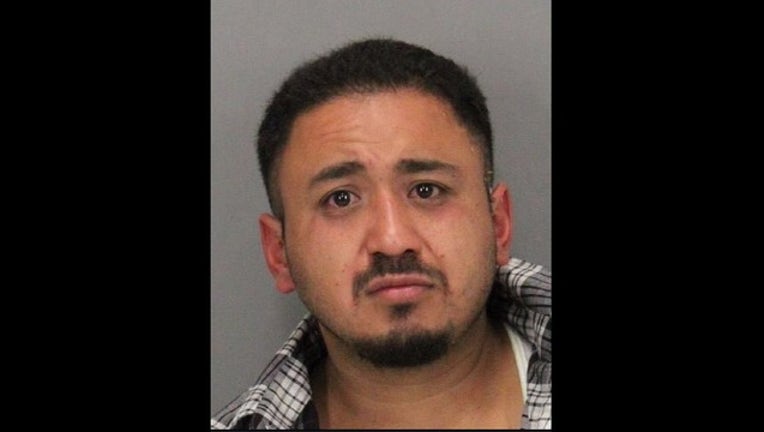 SAN JOSE, Calif. (KTVU) - A five-year-old is back home after a terrifying situation in San Jose Saturday afternoon. A 30-year-old man was arrested on suspicion of kidnapping, auto theft and obstruction of an investigation after he allegedly stole a car with a 5-year-old girl inside, San Jose police said.
Martin Huerta of San Jose was taken to Santa Clara County Jail Saturday afternoon.
Police were called at about 3:55 p.m. today to the area of Story Road and Leeward Drive responding to a report of a car stolen with a young girl inside. Police said the father of the girl had gone into a convenience store, and left the car's engine running with his daughter inside the car.
Huerta is suspected of getting into the running car and driving away. Another police officer spotted the car a few blocks away, in the 2400 block of Barlow Way; the suspect then fled on foot. Huerta was arrested a short time later; the girl was found safe on Chabot Drive, about two blocks away.
The girl is reportedly ok and was not injured. 
Online jail records show Huerta is being held on $111,000 bail and is due to appear in court Wednesday afternoon. 
Bay City News contributed to this report.