Smashing Pumpkins frontman brings awareness to vets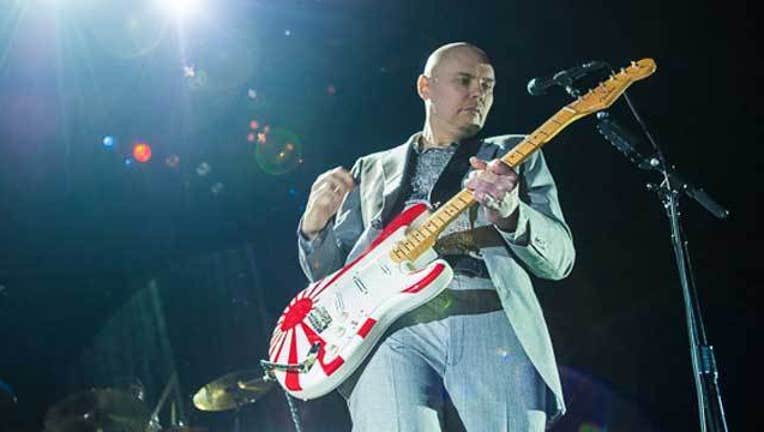 article
NEW YORK (AP) — When Smashing Pumpkins takes the stage this summer, part of the band's mission will be to raise awareness of the plight of U.S. military veterans.
For its "The End Times" tour, the band will work with the Easter Seals Dixon Center on a joint venture called "New Beginnings: Reaching America's Vets."
Frontman Billy Corgan doesn't see it as a partisan issue; rather, he thinks the alt rockers can help some veterans and their families that simply fall through the cracks.
"We kind of want to raise awareness of what's going on in our veterans' communities, we want to support families," Corgan told The Associated Press on Tuesday at a Live Nation event promoting National Concert Day.
He added: "It sounds like a very simplistic message, but it needs to be branded in a new way in American society."
Corgan attended the event with Col. David Sutherland, chairman of the Easter Seals Dixon Center. The former U.S. Army officer explained why it was important to increase public awareness of issues surrounding the quality of life for veterans, military families and families of the fallen.
"There are 1.4 million veterans from all generations living at or below the poverty line. There's nearly 600,000 that are unemployed, 190,000 post-9/11," Sutherland said. "So it's not just awareness as we forget about the wars. We can't forget about the veterans."
The Smashing Pumpkins' tour kicks off June 16 in Munhall, Pennsylvania, outside Pittsburgh, with Marilyn Manson sharing the bill.
Both Corgan and Manson come from military families.
Said Corgan: "This is a perfect opportunity working with Col. Sutherland to bring that message where people say, 'Well, why are you guys doing it?'"