Sneaker waves possible on Bay Area beaches through early Monday morning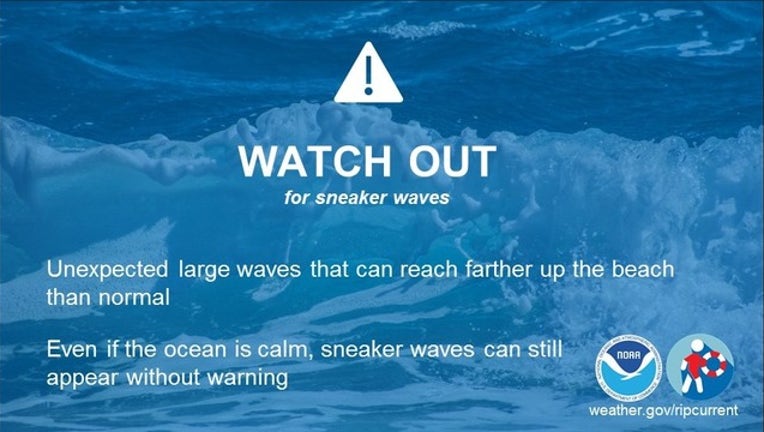 article
The National Weather Service is warning of an increased risk of sneaker waves at Bay Area beaches from 9 a.m. Sunday through 3 a.m. Monday.
The beach hazards warning applies to west to northwest facing beaches along the Central Coast from Sonoma County through Monterey County, including Ocean Beach in San Francisco, Montara State Beach in San Mateo County and Marina State Beach in Monterey County.
Watch: Meteorologist Rosemary Orozco's forecast and rain total predictions
People are advised to stay off coastal jetties, keep their eyes on kids and pets, and never turn their back on the ocean.