Soaked Bay Area means widespread traffic problems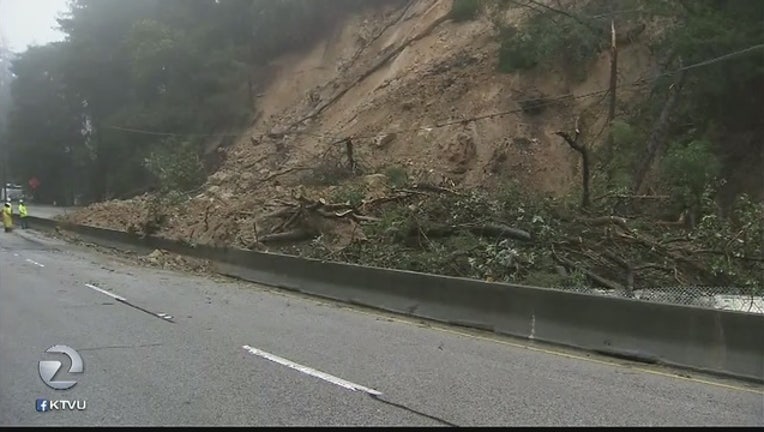 article
OAKLAND, Calif. (KTVU) - Drivers are dealing with some major problems in Thursday's storm. We're keeping track of the latest obstacles and delays: 
Danville
A section of Diablo Road in Danville will remain closed for part of Thursday morning because of downed trees and power lines. The damage is at Diablo Road between Calle Arroyo and Avenida Nueva. People who live in the area can use the road, but other drivers will be turned around.
PG&E crews have already replaced several power poles and repaired the electrical lines. AT&T workers are repairing utility lines. Crews hoped to have Diablo Road open to traffic today by 9 a.m.
Santa Cruz Mountains

In the South Bay Highway 17 is still affected by a major mudslide. Traffic is not get back to normal until this weekend or even early next week. Only one lane of Highway 17 in each direction is open north of Scotts Valley.
Debris is being removed from the road and the crumbling hillside is being stabilized. Drivers are warned to expect major delays, especially during the commute hours.
Novato
In Novato the westbound lanes of Highway 37 are still closed, between Atherton Avenue and Highway 101 because of flooding. Only one eastbound lane is open this morning.
Large pumps are pumping the water off the road - but it's a slow process. The westbound lanes of Highway 37 are expected to stay closed for a few more days.
We'll be updating this list as new traffic problems develop in Thursday's storm.