Social justice rallies Friday night in San Jose, Oakland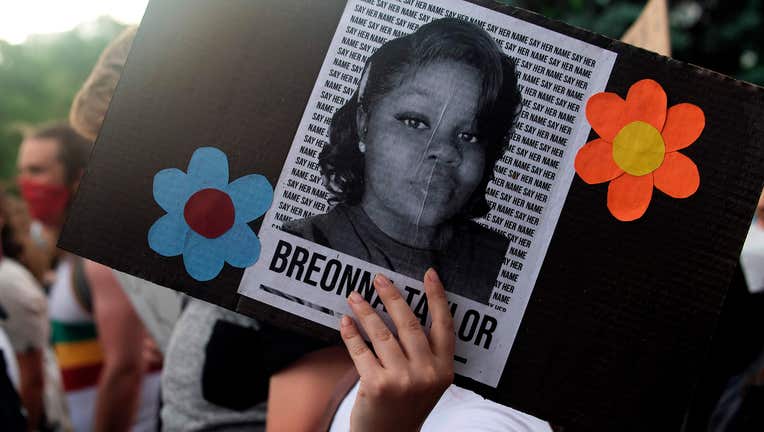 OAKLAND, Calif. - Hundreds of protesters marched through the downtown streets of two of the Bay Area's three largest cities Friday evening.
Mostly peaceful social justice demonstrations took place in downtown Oakland. Although just before midnight, Oakland Police spokeswoman, Officer Johnna Watson, said at least half a dozen arrests were made, along with issuing about half a dozen citations.
Authorities had originally announced there were about a dozen arrests for various offenses, including assault of an officer and for pointing a laser at police, a misdemeanor offense.
The Oakland march started just after 7 p.m. Friday evening in the area of 14th Street and Broadway.
About 250 demonstrators in Oakland demanded a federal investigation every time a police officer shoots a Black or brown person. 
"Every day we're seeing stuff on the news and on social media about being murdered, about...something about us going to jail and it's traumatizing," said Chaga Kwania of Oakland. 
Organizers with By Any Means Necessary (BAMN) said they are one of several groups behind Friday's demonstrations. 
"Our movements cannot rely on the politicians, on the courts, on the law," said Hoku Jeffrey, an organizer with BAMN. "And we're fighting for justice for Jacob Blake and all the people that have been killed by police. 
Organizers say the marches are being held to draw attention to the police shootings of Breonna Taylor and Jacob Blake. 
Oakland saw damage, small fires and vandalism earlier this week from protests in the aftermath of the Blake shooting. Blake was shot in the back seven times by police in Kenosha, Wisconsin last Sunday. He's expected to survive, but is recovering in the hospital and could be paralyzed for the rest of his life. 
"Property damage is inconsequential," said Maricruz Lopez, a protester in Oakland. "We value life and human life more than a few broken windows." 
KTVU observed officers arrive at Frank Ogawa Plaza at around 6:30 p.m. before the demonstrations began. 
Demonstrators say the vandalism and looting are the result of anger over systemic racism in our society. 
Protesters in Oakland blame President Donald Trump for promoting a "racist movement". They say it has emboldened racist behavior from law-enforcement officers and others.
"We are right to defend Black bodies, we are right to defend Latino bodies, we are right to defend immigrant bodies and we will continue to do so until we get justice." said Lopez. 
In the neighboring predominantly white community of Piedmont, about 60 people attended a solidarity event with Black Lives Matter. They called for diversity in school curriculum and hiring practices in their city, including the police department. 
"To know that my son could grow up and just be another number as a Black male and a special needs Black male terrifies me," said Leslie Gray of Piedmont. 
Back in Oakland, protesters demand that police officers who shoot and kill people of color be charged and prosecuted. 
"It's bringing anxiety to the African American community. We need a cease to all of it. We need full accountability from the federal government," said Kwania. 
In downtown San Jose, protesters are demonstrating near San Pedro Square. In front of City Hall, demonstrators called to defund the police department. 
Protesters alleged some officers are racist and ill-prepared to protect and serve. 
"I really truly hope that San Jose P.D. gets defunded because they are not trained properly. They are not morally prepared to be police officers," said Joanna Dunham.
Demonstrators in San Jose said they would continue to take to the streets until they see meaningful change start to happen. 
Police in San Jose and Oakland are asking motorists to avoid the 
downtown areas in each city due to traffic congestion. 
Demonstrators in Oakland blocked streets near Telegraph 
Avenue and MacArthur Boulevard just after 10 p.m. OPD said the protesters are blocking most of the southbound lanes of Telegraph Avenue.
KTVU's Amber Lee contributed to this report.