Some runners took on Mount Diablo Challenge with 50K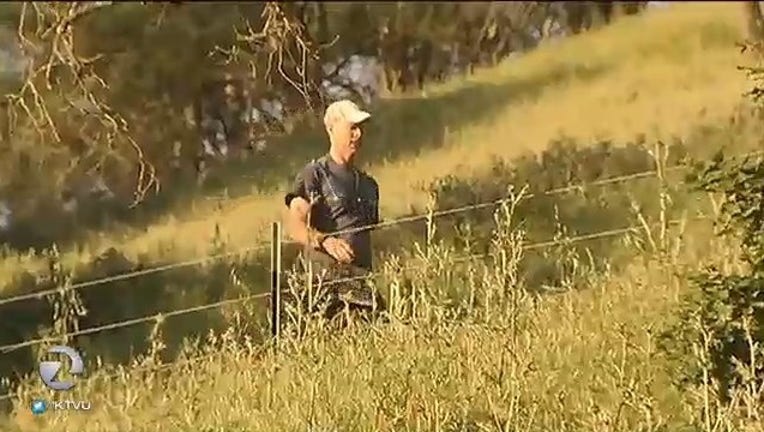 WALNUT CREEK, Calif. (KTVU) - It's one of the Bay Area's highest peaks and on Sunday hundreds of runners made the ascent to the top for an event called the "Save Mount Diablo Trails Challenge".
More than 200 people gathered just after sunrise near the area of Castle Rock Park on the Walnut Creek side of Mt. Diablo for the event's biggest challenge: the 50 K (approximately 31 mile) run over the mountain's two highest peaks and back.
A Half Marathon, 10 k and 5 k run followed. While those events may not seem as daunting as a 50k, much of the trail was up-hill and over creeks and uneven terrain. Organizers of the event say it isn't called the "Trails Challenge" for nothing.
Some runners were a little uncertain about the climb.
"There's a couple big hills I'm worried about. It'll be interesting to see if i walk them or run them," said 10K runner Mimi Lee, of Walnut Creek.
Behind the trails challenge is a non-profit group with a challenge of its own. Save Mount Diablo work to preserve public land on Mt. Diablo and save it from private development.
The mountain has 180,000 acres of open space, but Beryl Anderson, Communication manager for Save Mount Diablo, says about 40 percent of it still is privately owned and vulnerable to development.
Preserving public land and open space on Mt. Diablo is a cause many runners felt strongly about.
"I did grow up out in this area," Karen Johnson, Kensington, said. "I really appreciate the open space and want to do what I can to preserve it."
Anderson said the goal of the event is to show runners parts of Mt. Diablo they may have never seen before, and show them all the open space the "Save Mount Diablo" organization is working to protect.
In Nov. 2013, The non-profit preserved an area of Mt Diablo called Creek Canyon Ranch.
"It's 1,080 acres, almost the size of the City of Emeryville. It had been slated for development, so there could have been homes, almost in the middle of Mt. Diablo state park.
Now, the purchase is the non-profit's latest success story, on the long road to reaching their goal making all of the land on Mt. Diablo a protected, undeveloped space.