Southern California tornado captured in photos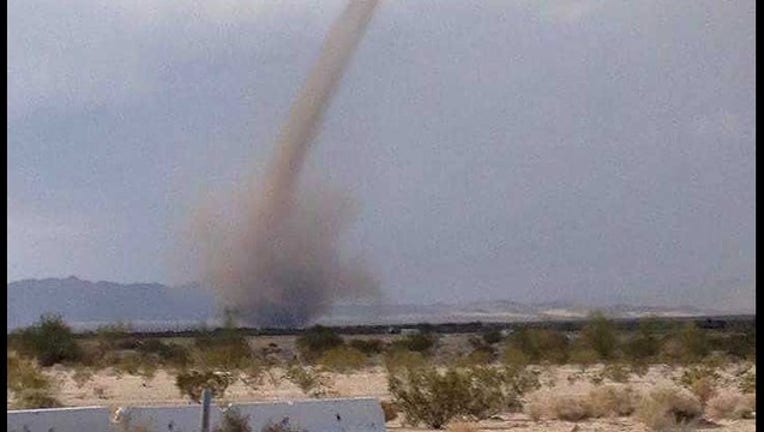 article
DESERT CENTER, Calif. (KTVU) - An EF0 tornado touched down near the massive Desert Sunlight Solar project Tuesday afternoon, but caused little damage, officials said.
According to the National Weather Service, the twister touched down between 3:45 p.m. and 4 p.m. just north of the small town of Desert Center in Riverside County.
On the Phoenix National Weather Service Facebook page, forecasters wrote that a pilot was the first to spot the twister.
"A rotating cloud feature was reported from an aircraft pilot which was then confirmed through broadcast media and viewer photos," forecasters wrote. "At this time we have not assessed nor have we received damage reports."
Several photos were taken of the twister by local residents and on motorists traveling on Interstate-10.
The photos in the slideshow above were sent to KTVU Fox 2 by Renee Castor and taken by her son Skyler Frazier and friend Loriel Meyn..