Staples buys Office Depot for $6 billion to keep pace with change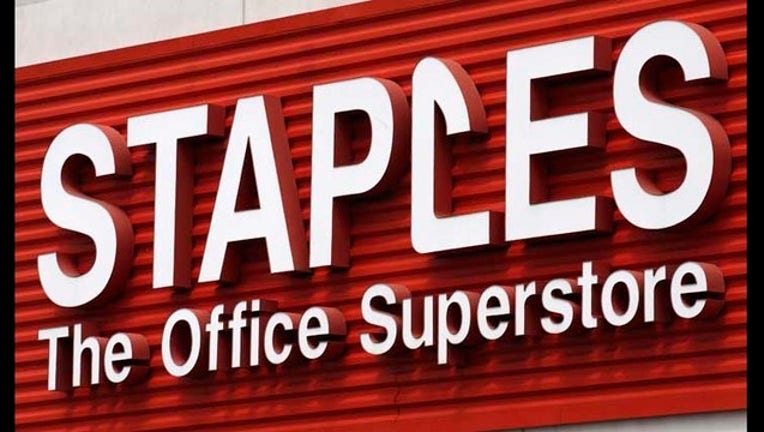 article
NEW YORK (AP) — There are few places where evolving technology has been more disruptive than in the work place, which played out again Wednesday as Staples announced it would spend about $6 billion to buy Office Depot.
Once one-time rivals will no longer compete in close proximity for the same customers, instead putting up a front of 4,000 stores to hold off encroachments from the likes of Wal-Mart, Target and Amazon.com.
Annual sales of the new office-supply giant are expected to approach $39 billion.
The two companies tried to combine forces before but were successfully blocked by anti-trust regulators. That was almost 20 years ago, however, and with the boards of both companies signing on unanimously to try it again, they appear confident that their landscape has changed substantially.
"This is a transformational acquisition which enables Staples to provide more value to customers, and more effectively compete in a rapidly evolving competitive environment," said Staples CEO and Chairman Ron Sargent.
Big wholesalers and office supply manufacturers that will have one less company to sell products to may see it differently, said Citi Investment Research's Kate McShane.
It was slightly more than a year ago that Office Depot merged with OfficeMax for much the same reason. And it is the nod from regulators on that $1.2 billion deal in late 2013 that may be giving the companies more confidence that they now see things from their perspective.
Sargent said Wednesday that while they do not know how the Federal Trade Commission will react, a lot has changed.
When the FTC closed its investigation into the merger of Office Depot and OfficeMax it seemed to agree, saying that the market for the sale of consumable office supplies had changed significantly.
Staples did touch on some of those monopoly issues Wednesday, saying that it's not required to close the deal with Office Depot if antitrust authorities require divestitures that deliver more than $1.25 billion of Office Depot's 2014 revenues in the U.S. or if a requirement of the antitrust authorities has a material adverse effect on Office Depot's operations outside of the U.S.
While Sargent said it's too early to talk about specific integration plans for the company, Staples and Office Depot each plan to close stores this year. Staples previously announced that it would close up to 225 stores by the end of 2015. Sargent said Wednesday that those plans haven't changed. Office Depot CEO Roland Smith said the chain is looking to close 135 stores this year.
In the proposed deal, Office Depot Inc. shareholders will receive $7.25 in cash and 0.2188 of a share in Staples Inc. at closing. The transaction values Office Depot at $11 per share, which is based on Staples' Monday closing stock price — the last trading day before initial reports of a buyout began to leak. The companies put the deal's equity value at $6.3 billion.
Office Depot shareholders will own about 16 percent of the combined company.
Framingham, Massachusetts, where Staples is based, will serve as headquarters for the combined company. Sargent said that Staples will maintain a presence in Boca Raton, Florida, where Office Depot is based.
Staples expects to realize at least $1 billion in annual cost savings by the third full fiscal year after the transaction is complete.
"These savings will dramatically accelerate our strategic reinvention which is focused on driving growth in our delivery businesses and in categories beyond office supplies," said Sargent, who will be chairman and CEO.
The companies said Wednesday that they began negotiating in September, perhaps attempting to diminish what was seen as pressure on Staples from activist investors to do just that.
Hedge fund Starboard Value LP disclosed a 5.1 percent stake in Staples in December and last month began publicly urging it to make a move on Office Depot.
The deal is expected to close by year's end, but still needs approval from Office Depot shareholders. Once the closing occurs, Staples board will increase from 11 to 13 members and include two Office Depot directors approved by Staples.
Staples said that it is temporarily suspending its stock buybacks so that it can concentrate on paying down debt related to the deal. It has agreed to pay a $250 million termination fee if the deal is called off due to antitrust roadblocks. There will be $1 billion in one-time costs related to the transaction.
Shares of Staples shed fell $1.39, or 7.3 percent, to $17.62 in morning trading. Office Depot's stock added 26 cents to $9.54.