Starbucks: Computer outage disrupts sales in US, Canada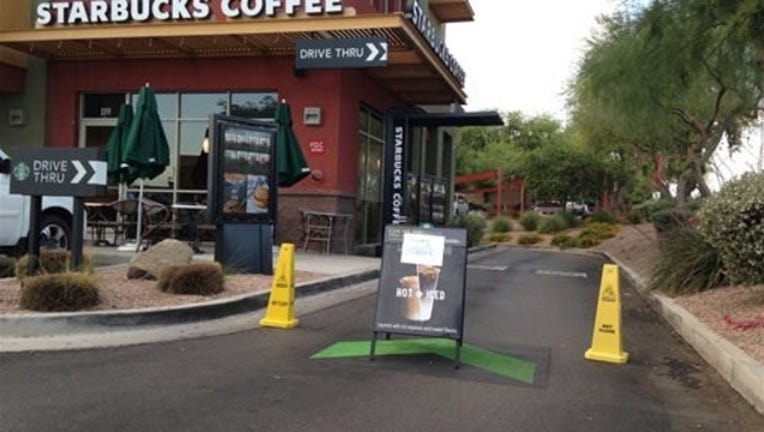 article
SEATTLE (AP) — A computer outage affecting sales registers disrupted sales Friday at 8,000 company-operated Starbucks stores in the United States and Canada.
Stores that had not already closed for the evening were closed early, the company said Friday evening.
The outage affected 7,000 U.S. stores and 1,000 in Canada, company spokesman Jim Olson said.
"We are actively working to resolve the outage," Starbucks said in a statement. "We apologize to our customers for any inconvenience or confusion."
The exact nature of the problem wasn't immediately made clear.
Earlier, customers found some stores closed and others offering free coffee. In Phoenix, some stores blocked off the entrance to their drive-thrus.
At a Starbucks store in Seattle's South Lake Union neighborhood, customers were told staff members couldn't process orders. They were, however, being offered coffee at no charge.
"I'm not going to complain about a free cup of coffee," said Suveer Sharma, who was getting a caffeine fix before he headed on a weekend trip to Idaho.
At a Starbucks in Phoenix, customers drove away angrily after seeing closed signs.
"I have a sleeping baby in the back and I'm waiting for a prescription," said Claudia Larson, 40, of Scottsdale. "I wanted a coffee! I'm bummed!"
The outage hit the East Coast in the evening and the West Coast in the late afternoon.
Starbucks is busiest in the mornings but has been trying to attract more customers later in the day.
The company said the outage also affected its Evolution Fresh and Teavana Tea Bar stores.