State AG files price gouging charges against real estate agent on Novato rental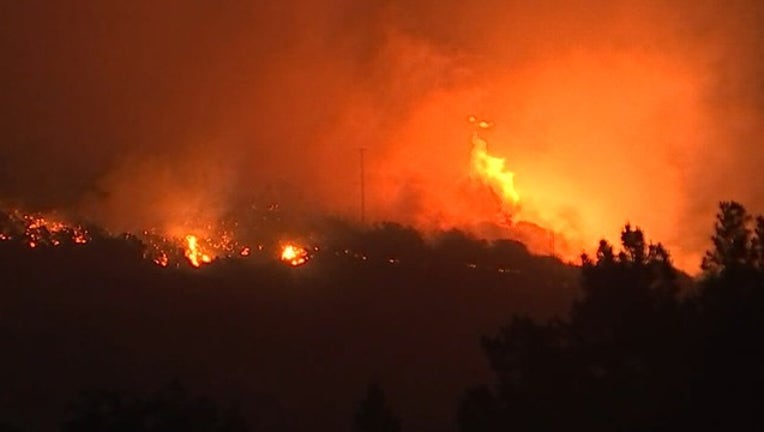 article
OAKLAND, Calif. (BCN) - The California Attorney General's Office today filed three misdemeanor charges against a real estate agent for alleged price gouging on a Novato rental property after the October wildfires-related state of emergency declaration.
Gov. Jerry Brown declared a state of emergency on Oct. 9 that prohibited price gouging during the emergency. California law prohibits increasing the price of an item or service, including rent by more than 10 percent of the cost in effect before the emergency. The governor on Friday extended the executive order prohibiting price gouging through Dec. 4.
The Attorney General's complaint alleges real estate agent Melissa "Missy" Echeverria offered to rent the Novato property at 95 Blanca Drive for $5,000 a month before the wildfires.
Echeverria allegedly offered the property for rent at $9,000 a month on Oct. 12, offered it for $7,000 monthly on Oct. 13 and offered it for $5,800 on Oct. 16. All three offerings were in excess of 10 percent of the initial $5,000. 
Echeverria said this afternoon the main part of the house was offered at $5,000 a month and the price increases include a finished 1,100-square foot basement and the cost of furnishing the entire six-bedroom house.
"It was a comparable price for the family that requested I do it. They wanted it furnished and I said I'd do it," Echeverria said. 
The family changed their mind and the rental price dropped to the original price within 72 hours, Echeverria said.
Convicted violators of price gouging face up to one year in a county jail and/or a fine up to $10,000. Violators also face civil enforcement actions that include penalties up to $5,000 per violation, injunctive relief and mandatory restitution.
California Attorney General Xavier Becerra said the criminal complaint charges are allegations and defendants are presumed innocent until proven guilty.
Sonoma County prosecutors have filed four cases of price gouging during an emergency declaration, Deputy District Attorney Scott Jamar said. 
Two cases have been resolved via a deferred entry of judgment and two cases are pending motions to quash subpoenas and challenge the price gouging statute, Jamar said. 
A deferred entry of judgment provides for the return by the defendant of money paid by a plaintiff, fines and community service for 12 months after which the case would be dismissed, Jamar said. 
District Attorney Jill Ravitch said her office has received more than 220 price gouging complaints. Jamar said other price gouging cases, some involving larger corporate entities, are under investigation.