State Sen. Leno introduces bill allowing public access to police records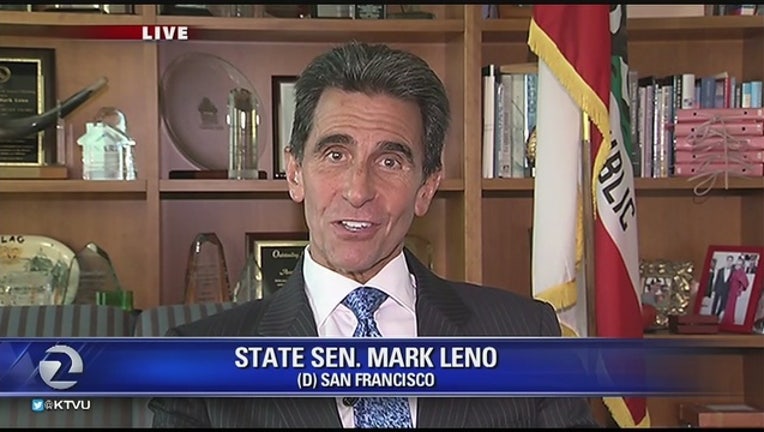 article
SACRAMENTO, Calif. (BCN)— State Sen. Mark Leno, D-San Francisco, introduced a new bill today that would allow Californians to access law enforcement records related to alleged uses of force and confirmed misconduct.
   
At a news conference at the State Building at 455 Golden Gate Ave. in San Francisco, Leno, joined by various city officials, said SB 1286 would provide transparency in law enforcement, which would result in greater trust with the public when it comes to police.
   
"Officer-involved shootings around the country revealed on video have raised serious concerns now more than ever and the public's trust in its law enforcement agencies is needed," Leno said.
   
"Our goal is to protect public safety, create safer communities and to reduce law enforcement's use of force," he said.
   
The bill, which will be heard in Senate policy committees this Spring, would allow the public to access records related to sustained charges of serious misconduct, including sexual assault, racial or identity profiling, illegal searches or seizures, job related dishonesty or the legal violation of the rights of a member of the public, according to Leno.
   
It would also allow the public to access records related to any use of force that caused or is likely to cause death or serious bodily injury.
   
Additionally, the bill would allow people who file complaints alleging misconduct to access basic information related to the complaint, including information on whether the complaint was sustained, the factual findings and any discipline imposed or corrective actions taken.
   
In certain cases, law enforcement records could only be withheld if a court determines that privacy interest outweighs public interest in the disclosure or if there is a showing of significant danger to a police officer or another person, according to Leno.
   
California is among a small number of states that has statutes and case law preventing the disclosure of most peace officer records, Leno said.
   
In contrast, several other states, including Texas, Kentucky and Utah make information available to the public when an allegation of misconduct has been confirmed. Similarly, at least 10 other states, including
Florida, Ohio and Washington also make the same records public regardless of whether the incident has been confirmed or not.
   
"California is among a minority of states that make police disciplinary records confidential and the way that we treat police misconduct records stands out in the way that we treat disciplinary records for doctors, lawyers, contractors or even real estate agents, all of which are available to the public. Yet the records of those we depend upon to keep us safe are not. I don't think that this makes the public feel safer or more trusting,"
San Francisco District Attorney George Gascon said.
   
President of the Board of Supervisors and also co-author of the bill London Breed said the bill would be an important tool to restore trust between the community and law enforcement, especially in the wake of the fatal police shooting of Mario Woods in the city's Bayview District on
December 2.
   
Breed said when it comes to fatal police incidents, "It is important that those records, that information, is made clear and open and available to the public so that it is clear what happened and why it happened, so that we can make sure that justice is served. Because it could be a mistake, it couldn't be a mistake, we don't know unless we have the information necessary and sometimes that information is not always readily available."