Steph Curry wins NBA All-Star 3-point contest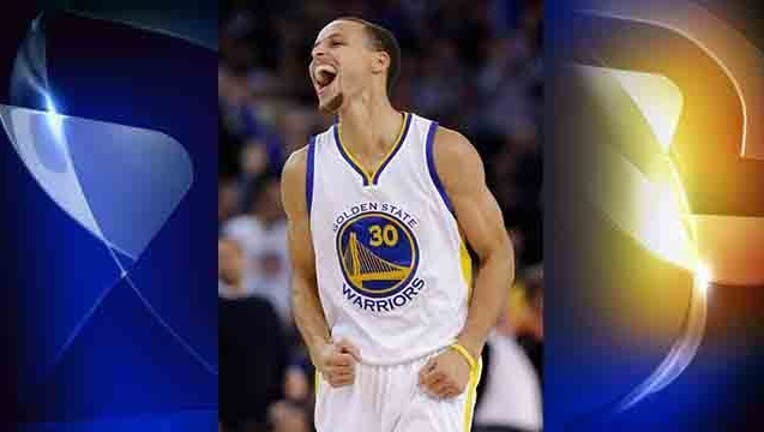 NEW YORK (AP) -- The NBA held its All-Star Saturday at Brooklyn's Barclays Center.
Stephen Curry won his first 3-point contest by defeating Warriors teammate Klay Thompson and six others.
Curry scored 27 points in the final round, connecting on 13 straight shots before missing his final attempt.
Cleveland's Kyrie Irving finished second with 17 points in the finals.
Houston's Patrick Beverley came from behind to beat Brandon Knight of the Milwaukee Bucks in the final round of the skills competition. The Rockets' defensive specialist made a 3-pointer to clinch the win.
Chris Bosh, Dominique Wilkins and Swin Cash have won their third straight shooting stars competition to kick off All-Star at Brooklyn's Barclays Center.
The 55-year-old Wilkins hit a half-court shot after 57.6 seconds in the final round to seal Team Bosh's three-peat. They bested Russell Westbrook, Anfernee Hardaway and Tamika Catchings in the final round.
The biggest NBA news of the day came from Commissioner Adam Silver, who says he's willing to start ensuing seasons earlier or end them later in an effort to keep players fresher. The change could come as early as next season and would lead to fewer stretches of back-to-back games or situations in which teams play four times in five nights.
Silver said his priority is improving the game, whereas much of his early successes were on off-the-court areas.