South Carolina law enforcement to investigate Stephen Smith's death as homicide: attorney
An attorney for Sandy Smith, the mother of Stephen Smith, whose death was originally ruled a hit-and-run, said Tuesday that the head of the South Carolina Law Enforcement Division (SLED) does not believe the 19-year-old was killed by vehicular accident but instead died by intentional homicide.
Smith's car broke down just miles from the Murdaugh family's South Carolina hunting estate, and he was a classmate of Buster Murdaugh.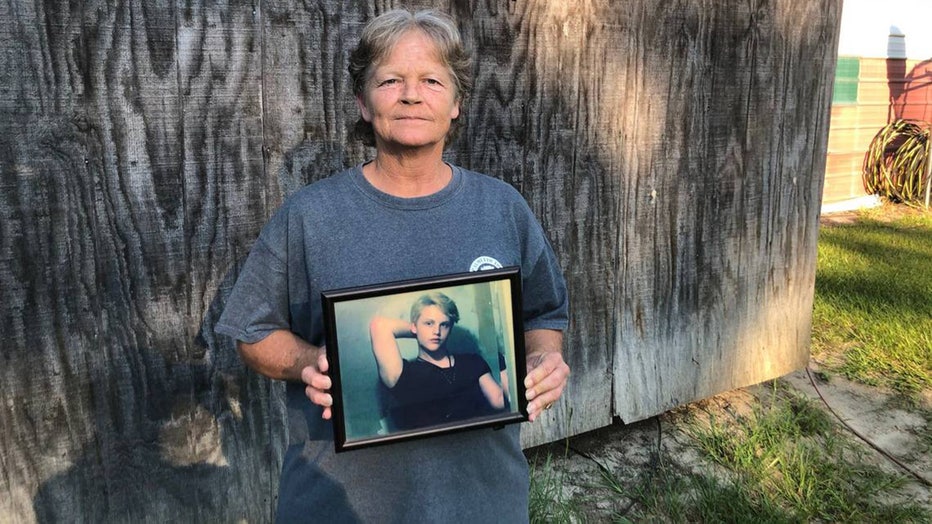 Sandy Smith holds a photo of her late son, 19-year-old Stephen Smith, on June 24, 2021. (Kacen Bayless/The State/Tribune News Service via Getty Images)
South Carolina State Highway Patrol said the 19-year-old died by a hit-and-run, but Sandy Smith said her son would have "walked through the woods" on his way home if his car was not working instead of walking along the side of the road. She also said her son would not have left his wallet in the broken-down vehicle, as investigators determined in 2015.
Sandy Smith was not the only skeptic.
Eric Bland, an attorney from Bland Richter Law Firm who represents Sandy Smith announced on Tuesday that he spoke with SLED chief Mark Keel and learned the boy's death is now considered a homicide, eight years later.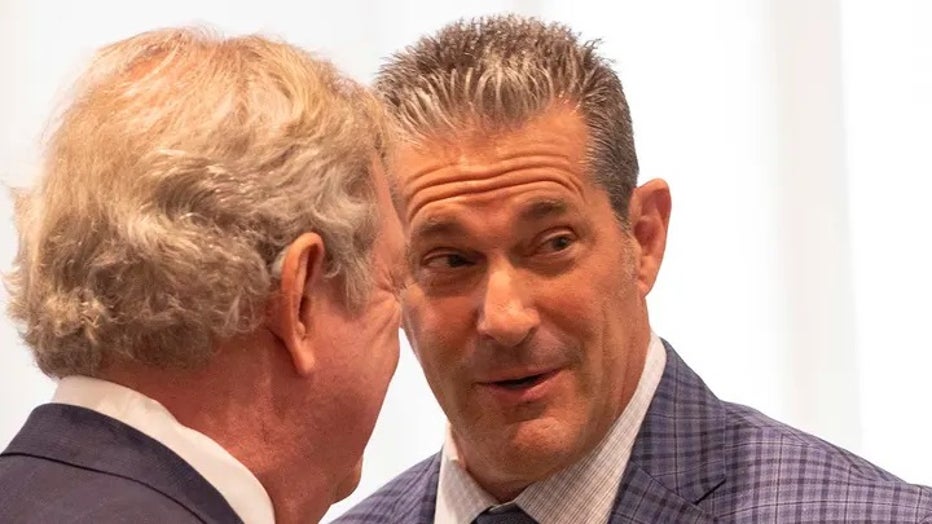 Dick Harpootlian and Eric Bland talk in Alex Murdaugh's trial for murder at the Colleton County Courthouse on Thursday, February 9, 2023. (Andrew J. Whitaker/The Post and Courier/Pool)
Bland unveiled the revelation to hosts of the Murdaugh Murders Podcast, saying Keel told him he did not have to exhume Smith's body to prove to SLED that Smith died by homicide and not by a vehicular accident.
ALEX MURDAUGH FALLOUT: DEATH OF BUSTER MURDAUGH'S HIGH SCHOOL CLASSMATE BACK IN SPOTLIGHT AFTER VERDICT
"He said, 'if you want to go out in public and say SLED supports you, that Stephen Smith died by homicide, that he was killed somewhere else, or died in a way that was intentional and not just hit by a car, you have our permission to do so,'" Bland said, adding that the chief said if they decide to go forward with exhuming the body, SLED wants to partner up and be part of the process to find out what happened to Stephen.
Bland doubled down on the statements in a press release on Tuesday.
"We have a chance to right eight years of wrongs, and we intend to do just that," he said.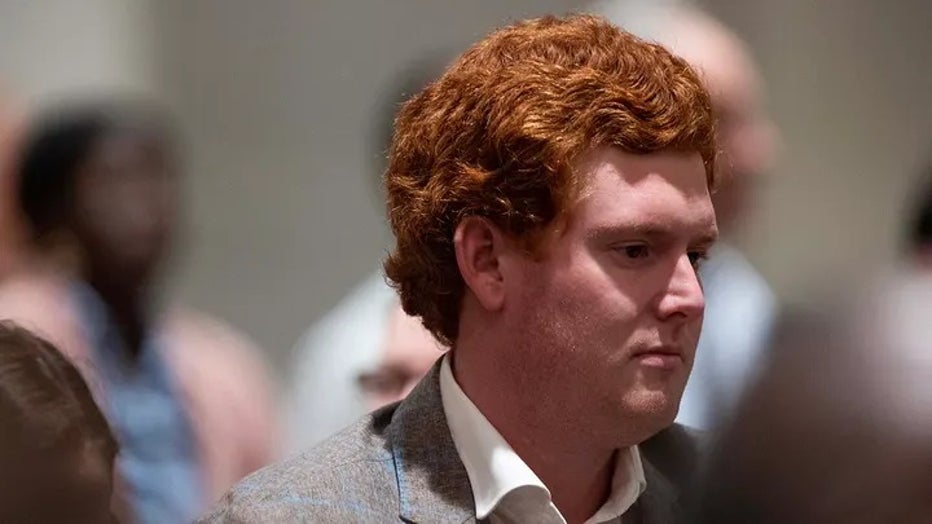 Buster Murdaugh, the son of Alex Murdaugh stands in the courtroom after his father Alex Murdaugh is found guilty on all counts for the murder of his wife and son at the Colleton County Courthouse on Thursday, March 2, 2023. (Joshua Boucher/The State/
SLED did not immediately respond to inquiries about Bland's statements on Tuesday evening.
ALEX MURDAUGH: TIMELINE OF ONCE-POWERFUL SOUTH CAROLINA LAWYER'S SPECTACULAR DOWNFALL
The ruling that Smith's death was caused by hit-and-run – still a form of homicide – has been controversial.
In fact, former South Carolina State Trooper Todd Proctor, who led the preliminary investigation into Smith's death, told Fox News that there was no evidence pointing toward the death being a hit-and-run, or even involving a vehicle.
"It looked like it was more staged," he said in 2021. "Like possibly the body had been placed in the roadway."
There were no tire marks on the road or broken car parts at the scene of the crime, nor did Smith show any signs that he slid across the asphalt after being hit.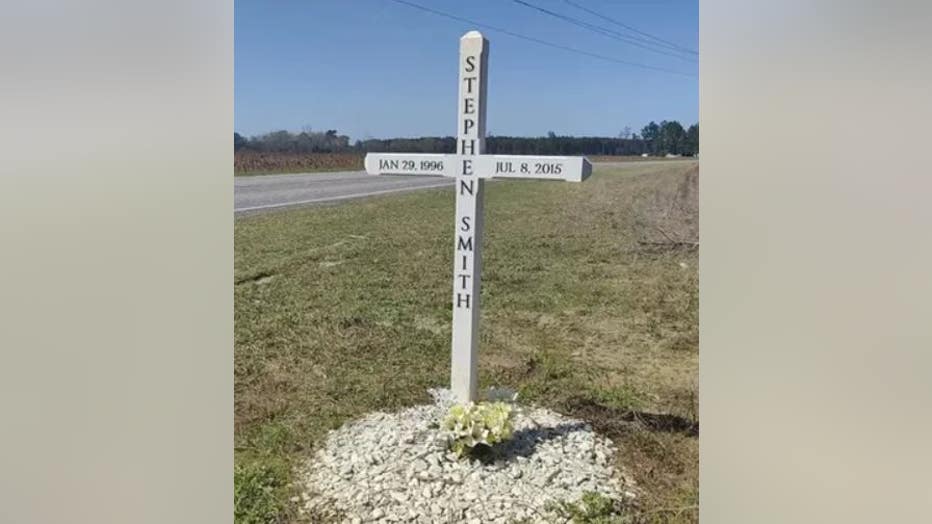 Stephen Smith's mother, Sandy Smith, says she has raised enough money to exhume her son's body. (Mark Sims for Fox News Digital)
On Tuesday, Proctor responded to the news.
"SLED has requested that I not speak about the case," he said. "That news is not surprising, though. I've said that for years now."
Questions about the death arose after a jury found Alex Murdaugh guilty in the 2021 murders of his wife, Maggie, and youngest son, Paul.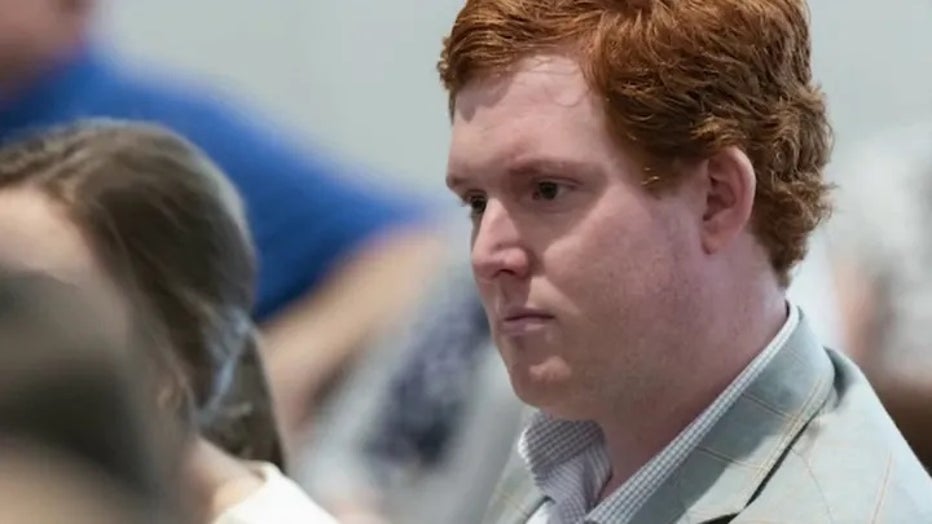 Richard "Buster" Murdaugh Jr. (Fox News)
Buster Murdaugh, in a statement shared on Monday by his family's attorney, Jim Griffin, said he "unequivocally" denies any involvement in Smith's death.
"I haven't spoken up until now because I want to live in private while I cope with their deaths and my father's incarceration," he said, adding that he has been "targeted and harassed" by members of the media and public.
Ronnie Richter, partner at Bland Richter LLP, said in a Monday press conference that this was not about Buster Murdaugh.
"This is about Stephen Smith," he said. "It's about trying to get answers to questions that his mother desperately needs answers for. So, there's no reason to discuss Buster at all, and there's no comment to make back to Buster at all. We're going to find out, God willing or willing, what was Stephen Smith's true cause of death?"
Audrey Conklin contributed to this report.