Sticky situation: Sugar truck, big rig stuck together on I-80 in Richmond
RICHMOND, Calif. - A truck carrying a load of sugar and a big rig carrying carnival equipment were fused together on Interstate 80 in the East Bay early Tuesday morning, causing a very sticky situation for drivers trying to get from Richmond to El Cerrito. 
The crash was reported at 1:30 a.m. at the westbound Potrero Avenue offramp when all lanes were blocked, according to the California Highway Patrol.
The CHP said that it appears the driver of the sugar truck rear-ended the carnival-carrying truck. The carnival truck driver was flown to the hospital with serious injuries, the CHP said. And the driver of the sugar truck appeared to be fine. 
The Alameda County Fair runs through July 9, but the CHP had no idea if the trucks were part of the annual event, which is held in Pleasanton. 
Two heavy wreckers were called to pry the stuck trucks apart, and piles of sugar covered portions of the highway. 
Fire departments from Richmond and Contra Costa County were called in to assist. 
Traffic moved slowly through the area as the CHP said it would take hours to fully correct the situation.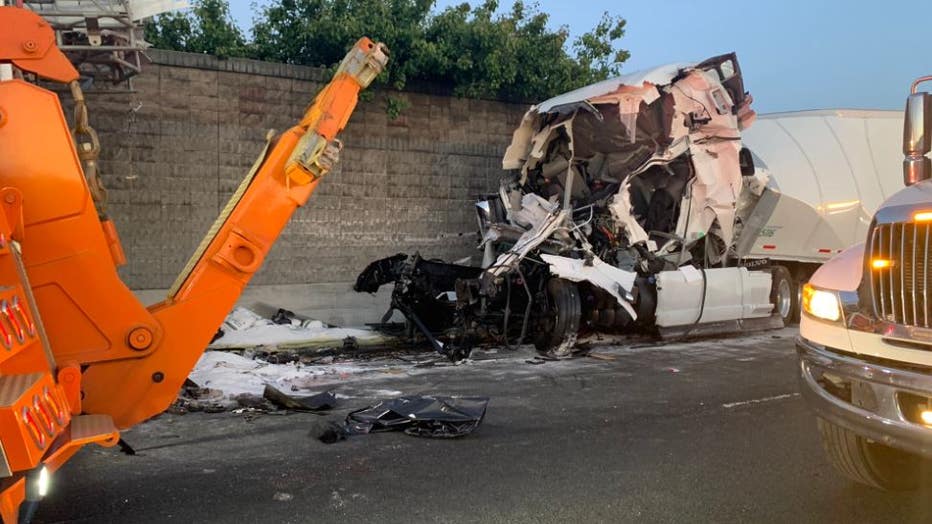 The driver of a sugar truck rear-ended a truck carrying carnival equipment on I-80 in Richmond. June 20, 2023.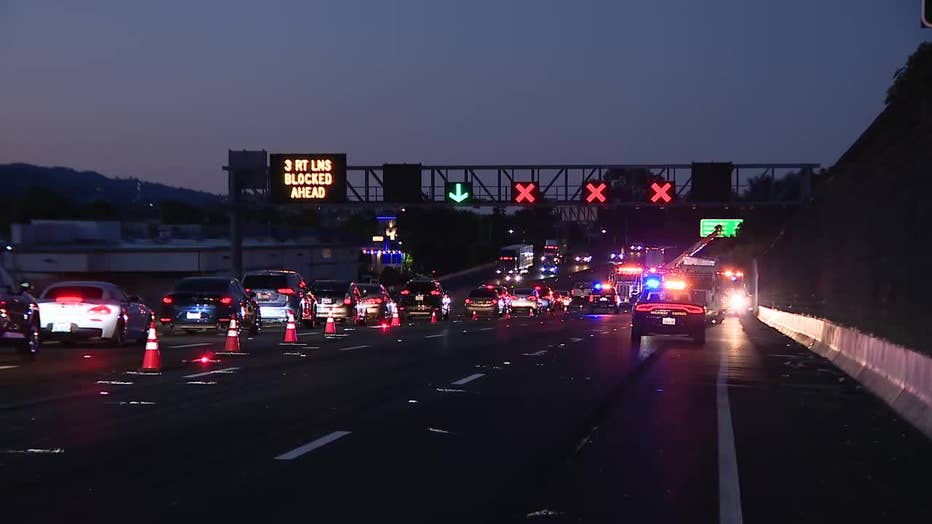 Traffic is backed on on westbound I-80 in Richmond after a sugar truck and a big rig crashed. June 20, 2023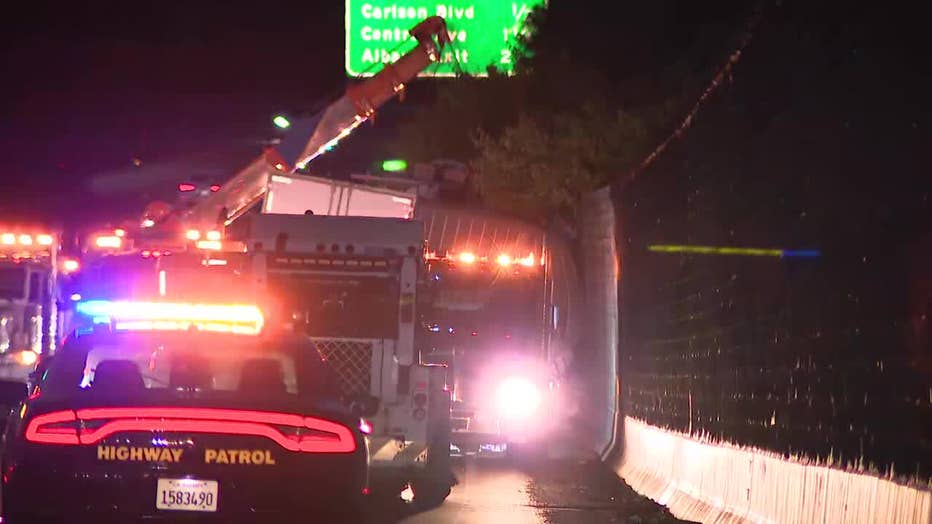 A sugar truck and a big rig carrying rebar crashed on I-80 in Richmond. June 20, 2023