Stockton firefighter shot and killed while responding to a fire
STOCKTON, Calif. - A Stockton firefighter was fatally shot while responding to a fire Monday morning. 
City officials said fire crews were putting out a dumpster fire in the area of Aurora and Washington streets shortly around 5 a.m., when a gunman opened fire, hitting Capt. Vidal "Max" Fortuna. 
The 47-year-old firefighter was rushed to a hospital and later died from his injuries. 
A suspect was arrested and a firearm was recovered at the scene. Police identified him only as a 67-year-old man, police said. Investigators have not released his name. 
"We got a lot of officers there quickly, and so they were able to apprehend him," Joe Silva, Stockman police public information officer told KTVU, adding, "We still don't have a motive yet." 
Police said the investigation was ongoing.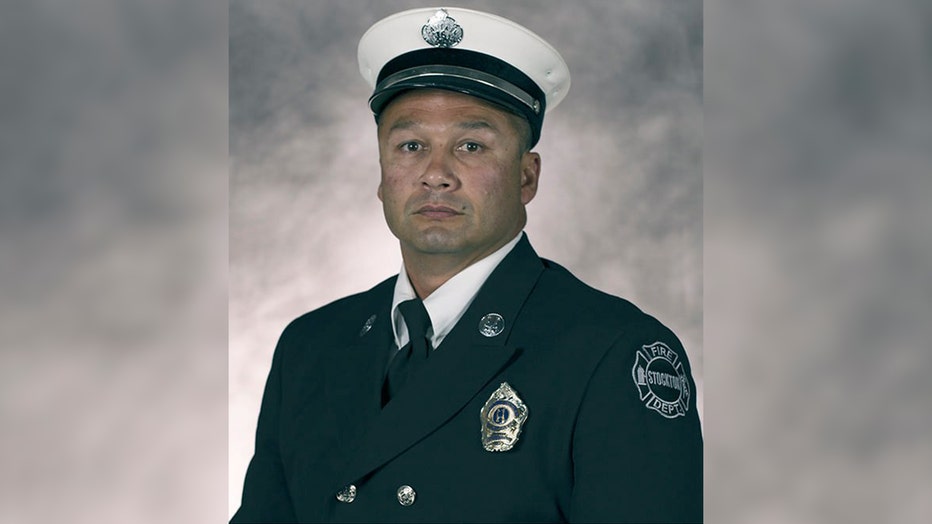 Capt. Max Fortuna. (Credit: Stockton Fire Dept.)
At a news conference, Stockton Fire Chief Richard Edwards said Fortuna was a 21-year veteran of the department. He leaves behind a wife and two grown children. 
"I ask you to keep Captain Fortuna's family and the Stockton Fire Department family in your thoughts and prayers during this difficult time," Edwards said.
Edwards said the death is his "worst nightmare" as a fire chief. "My message to my firefighters is to be strong. My heart breaks with you but we will get through this," he said. 
Fortuna was remembered as a dedicated and beloved firefighter who showed up every day and never complained about the job.
"Don't really know too many firefighters who enjoyed the job as much as him," said Mario Gardea, president of the Stockton Professional Firefighters Union. 
News of the fallen firefighter sent shock waves through many fire agencies. 
Dozens of police and fire department vehicles accompanied Fortuna's body from the hospital to the San Joaquin County coroner's office. The flag at Stockton City Hall was lowered to half-staff in honor of Fortuna. 
The Alameda County Fire Department expressed its sorrow and condolences,
"Terrible news coming from the @stocktonfire family," the department tweeted. "Our hearts, thoughts, and prayers go out to the members of the Stockton Fire Department and more importantly to the Stockton Fire Captain who was tragically shot and killed this morning. God Bless you and your family."
Associated Press contributed to this story.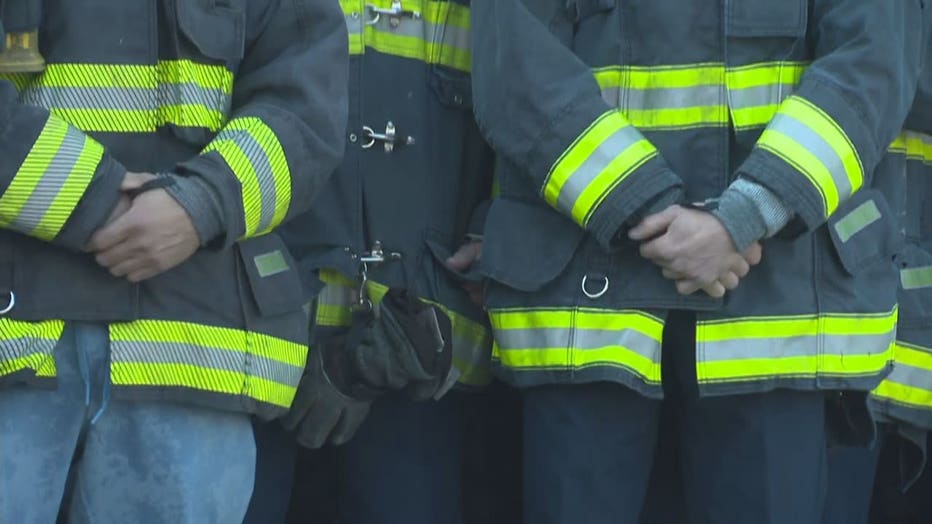 Stockton firefighters attend a somber news conference after Capt. Vidal "Max" Fortuna. was shot to death. Jan. 31, 2022 Photo: KCRA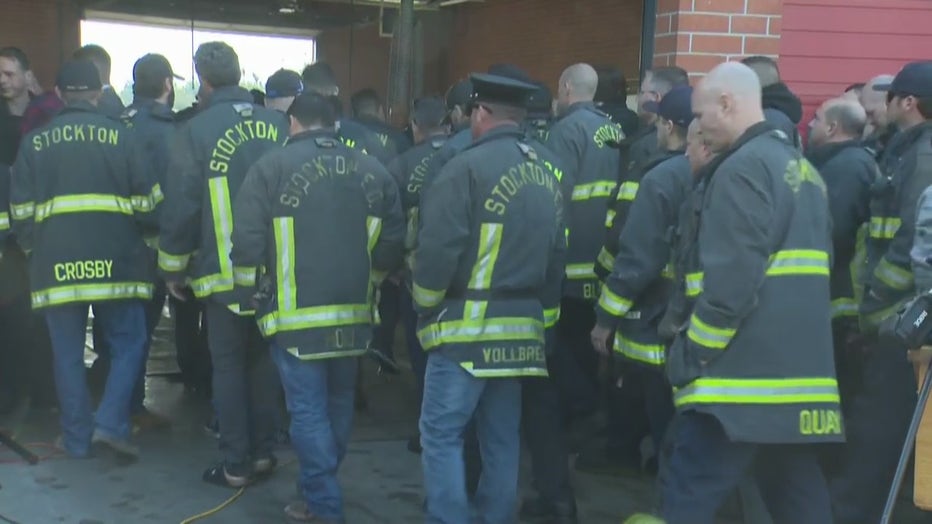 Stockton firefighters gathered at a press conference where officials announced that a captain in the fire department was fatally shot while responding to a fire on Jan. 31, 2022.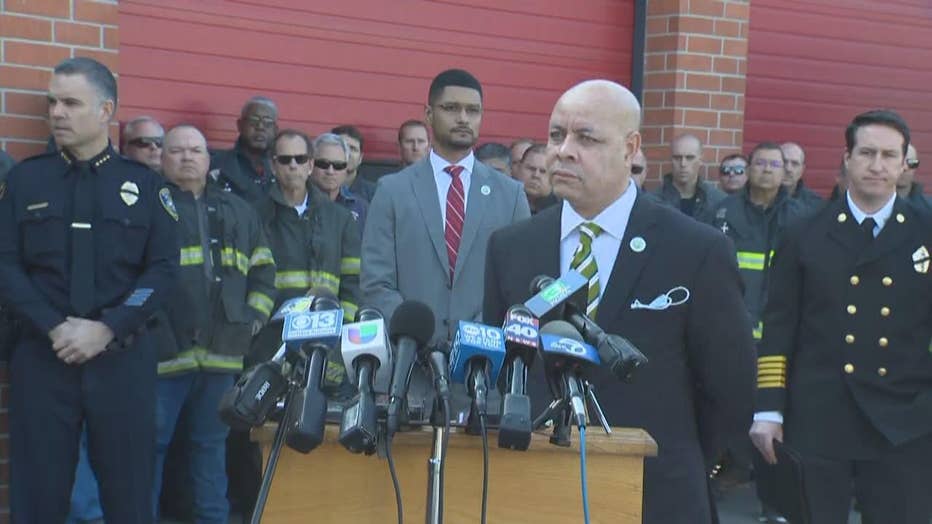 Stockton city leaders held a press conference where they announced that a captain in the fire department was fatally shot while responding to a fire on Jan. 31, 2022.