Stolen laptop photo leads to burglary suspect's arrest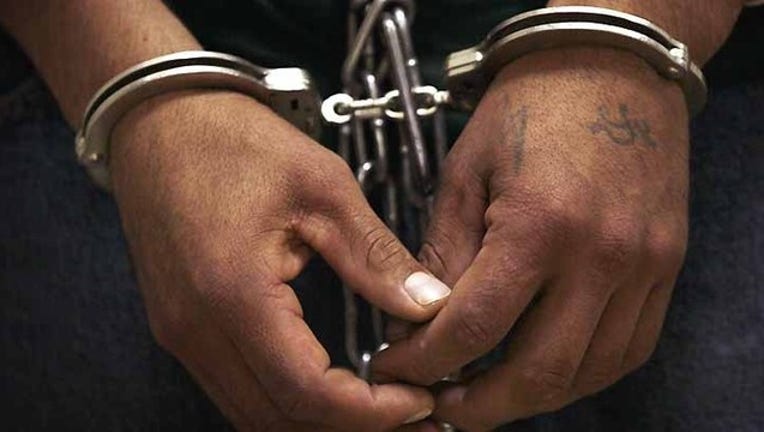 article
NEWARK, Calif. (BCN) -- A prolific burglary suspect has been arrested after being identified by a photograph taken by a camera on a stolen laptop, authorities said.
David Barnett, a 42-year-old resident of Newark, was arrested Thursday on numerous outstanding warrants. He is also suspected of having committed burglary, vehicle burglary, credit card fraud as well as evading and resisting arrest, according to police.
Barnett was identified after police received a photo of his mouth and chin with a distinctive sofa in the background. The photo was obtained through a stolen laptop by the computer's rightful owner.
Investigators said the laptop's owner, a teacher at Newark Junior High School, used the same technology that captured Barnett's picture to determine the suspect's location in the vicinity of Thornton Avenue and Mayhews Landing Road.
Then on Thursday, detectives with the Alameda County Sheriff's Office circulated flyers regarding three vehicle burglaries that occurred on Wednesday, including a suspect description that matched Barnett and a description of a vehicle registered to an address on Thornton Avenue.
Barnett was positively identified when a detective sergeant with the Atherton Police Department conducted a photo-lineup with the witness, at which time the Newark Street Enforcement Team moved forward with a surveillance and takedown plan, according to police.
When Barnett left the driveway of a residence on Thornton while riding a motorcycle, investigators followed and tried to cut him off in an intersection due to concerns surrounding his history of evading and resisting arrest. Barnett immediately attempted to flee but crashed into the officer's vehicle.
While attempting to flee on foot Barnett allegedly discarded a backpack, helmet, and a pair of brass knuckles. After a foot pursuit Barnett was subdued with a Taser, according to police.
During the subsequent search Barnett was allegedly found to be in possession of a stack of stolen credit cards, some of which had been used for unauthorized purchases in excess of $4,000 at the Newpark Mall. He was also found to be in possession of a stolen Amazon Kindle.
A search of his home also turned up the distinctive couch that appeared in the surreptitious photograph originally used to identify Barnett and determine his location, according to police.
Barnett was transported to a hospital for treatment of injuries suffered during his apprehension and ultimately booked into Santa Rita Jail.