Strike averted for thousands of Santa Clara County workers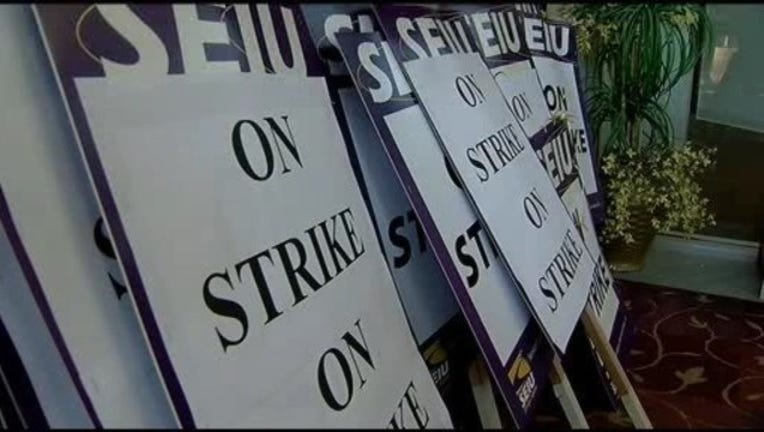 article
SANTA CLARA COUNTY, Calif. (KTVU & BCN) – Just hours before thousands of Santa Clara County workers were scheduled to walk off the job Tuesday, negotiators for the county and Service Employees International Union Local 521 reached a tentative agreement and labor leaders called off the 6am strike.
The agreement, which still must be voted on by union members and approved by the Board of Supervisors, covers four years.
The union represents workers from an array of county departments including 9-1-1 dispatchers, the Health and Hospital System, and Social Services.
The latest contract between the union and county expired on June 21 and was extended two days after, according to union and county officials.
Union officials wanted the county to address a 35 percent staff shortage within the 911 Communications Department, as well as a looming labor shortage where about 2,000 workers will reach retirement age in five years.
Prior to the tentative agreement, Santa Clara County workers represented by the union said they have been holding many public actions to highlight the multiple crises facing the county, but the county's management has not taken adequate steps to meet the challenges.
Terms of the tentative deal have not yet been released.
A court injunction filed by Santa Clara County Monday barred about 500 employees from participating in the Tuesday strike by a union representing about 9,000 of its workers.