Strong quake kills 9, injures more than 760 in Japan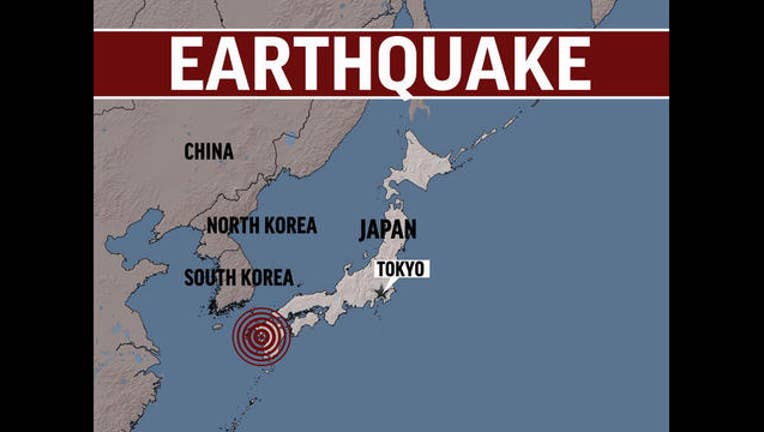 article
TOKYO (AP) - A powerful earthquake with a preliminary magnitude of 6.5 struck southern Japan on Thursday, causing some damage but there was no danger of a tsunami.

A government spokesman says at least nine people have been killed and 761 injured and that houses were knocked down and roads buckled. 
Keisukei Urata, an official at Uki city, said he was driving home when the quake struck at 9:26 p.m. in the nearby town of Mashiki in Kumamoto prefecture.
He said he saw some walls around houses collapsing.
Parts of the ceiling at Uki City Hall collapsed, windows were broken and cabinets fell to the ground, he said.
Kasumi Nakamura, an official in the village of Nishihara near the epicenter, said that the rattling started modestly and grew violent, lasting about 30 seconds.
"Papers, files, flower vases and everything fell on the floor," he told a telephone interview with NHK TV. He said there were aftershocks.
One aftershock measuring 5.7 struck about 40 minutes later, according to Japan's Meteorological Agency.
The chief government spokesman, Yoshihide Suga, said Thursday night that he would visit the area Friday to assess the damage. He said some 1,600 soldiers had been deployed, and TV reports showed some delivering blankets and adult diapers to the thousands of people who took shelter because their homes were wrecked or unsafe.
The U.S. Geological Survey put the quake's preliminary magnitude at 6 and said it was 23 kilometers (14 miles) deep. It did not expect major damage.
Footage on NHK showed a signboard hanging from the ceiling at its local bureau violently shaking. File cabinets rattled, books, files and papers rained down to the floor, and one employee appeared to have fallen off a chair, while others slid underneath their desks to protect their heads.