Study touts economic impact of gondola for new Oakland A's stadium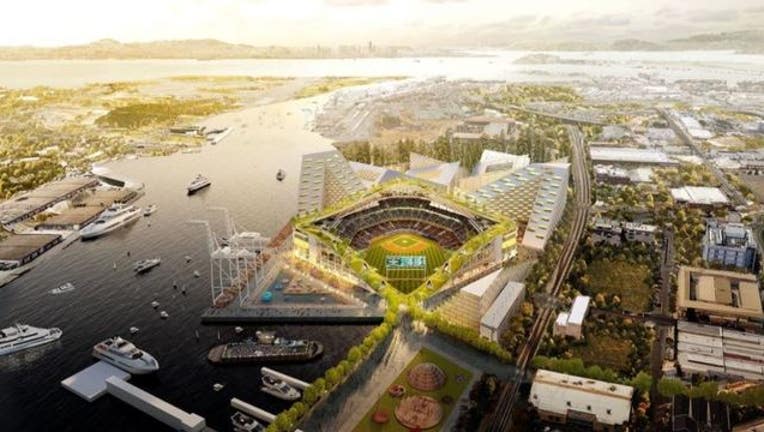 article
OAKLAND, Calif. (KTVU) - As the Oakland A's consider a new home along the waterfront in Jack London Square, the Bay Area Economic Council has released a study of the economic impact of an aerial gondola that comes with the plan. 
The gondola would run from downtown Oakland to the new modern waterfront stadium at Howard Terminal.
The route would take fans from near the Oakland Convention Center/12th Street BART Station to Water Street at Jack London Square.
The system would be a zero-emission transit line, and be about a three minute ride for fans. It would move 6,000 people per hour per direction.
The gondola would provide lifts for fans and also commuters, providing more than one million rides per year.
According to the Bay Area Economic Council study the gondola would bring $685 million total economic benefit to the city over the first 10 years of operation.
That number includes $403 million increase in taxable sales which are attributed to the gondola.
There would also be $17 million in monetized time savings for Oakland commuters, according to the study. 
The gondola would also create 46 full-time equivalent jobs in Oakland.
The stadium would be slated to open in 2023.