Sunnyvale officer who shot, killed robbery suspect identified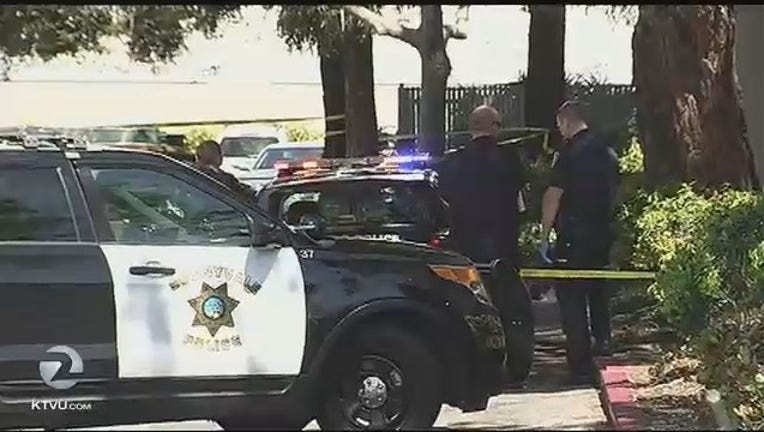 article
SUNNYVALE, Calif. (KTVU and wires) -- A public safety officer who shot and killed a liquor store robbery suspect in Sunnyvale on Wednesday was identified Thursday by the city's Department of Public Safety as Officer Benjamin Kroutil.
Kroutil, a 13-year law enforcement veteran, was placed on paid administrative leave following the shooting, public safety officials said.
He shot the robbery suspect in an alley adjacent to a strip mall in the 1100 block of Tasman Drive Wednesday morning when the suspect allegedly advanced at him with a knife.
Kroutil was the first officer to arrive to a report of an armed robbery at 11:10 a.m. at the Grewalz Liquor & Groceries store at 1125 Tasman Drive, public safety officials said.
When Kroutil arrived, he found the suspect, a man in his 20s, in the alley and armed with a knife. Kroutil ordered the suspect to drop the weapon, but he did not comply and advanced toward the officer, according to the department.
Kroutil then shot and wounded the suspect. The alleged robber was taken to a hospital but died from his injuries there, public safety officials said.
The suspect's name has not been released. Detectives are continuing to investigate the shooting and are asking anyone with information to call (408) 730-7120.