Super Bowl-related vehicle restrictions at Golden Gate Bridge's Vista Point begin Friday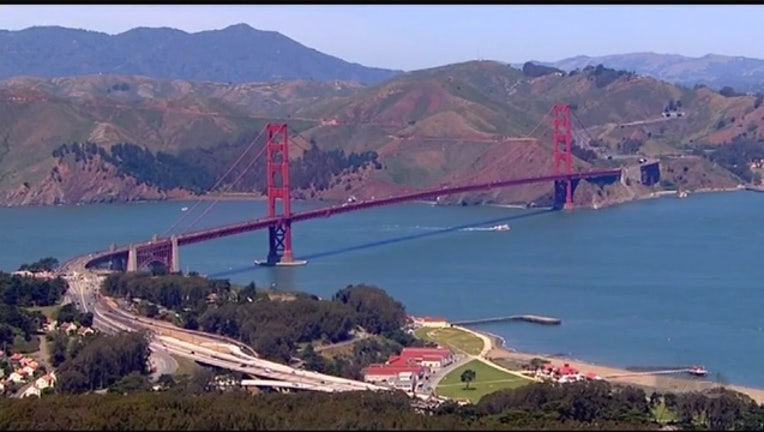 SAN FRANCISCO (BCN) - Personal vehicles will be prohibited from parking during peak daytime hours at the Golden Gate Bridge's Visitor Center or Vista Point staring Friday, Golden Bridge, Highway and Transportation District officials said.
   
The 11 a.m. to 5 p.m. personal vehicle parking ban through Feb. 7 is part of the Bridge District's preparations for the anticipated 1 million visitors to the Bay Area for Super Bowl 50 at Levi Stadium in Santa Clara.
   
Visitors to the Vista Point or Visitors Center must take a tour bus, corporate shuttle, taxi or Lyft, Uber or other ride-sharing service to keep traffic moving smoothly and avoid queuing for the very limited parking spaces available.
   
Tour buses will be allowed to park at Vista Point and the Visitors Center, and taxis and ride-sharing services may pick up and drop off passengers in the Welcome Center lot at the south end of the Bridge only.
Taxi staging and waiting will not be allowed, and ride-sharing vehicles will need a decal or other form of identification.
   
Electric signs will notify drivers before entering the Bridge of the parking lot closures, and signs will be placed on the Bridge itself leading up to Vista Point. Bicyclists are welcome.
   
Golden Gate Ferry will run additional service between Marin County and San Francisco Monday through Friday in midday and the evening. There will be additional afternoon and evening trips on the weekend.
   
Golden Gate Transit passengers should expect significant traffic delays through Feb. 12 due to street closures in the Super Bowl City set up and take down near the Embarcadero.
   
Golden Gate Transit is modifying its San Francisco stops. Additional bus service is not planned.
   
Full details of Super Bowl week transportation are available here.