Surveillance video released in purse snatching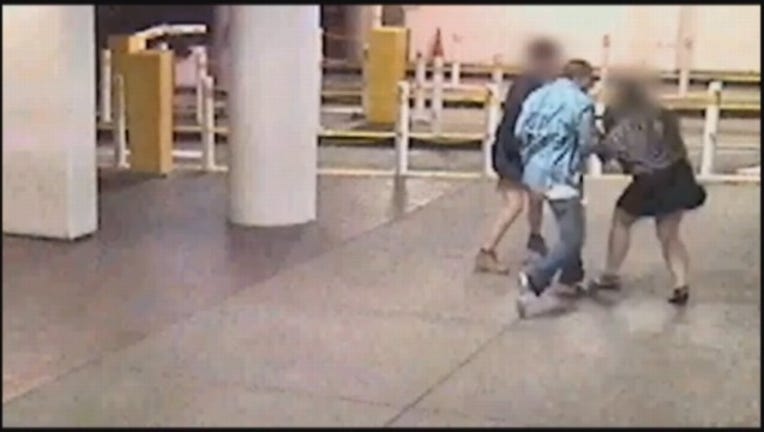 article
SAN JOSE, Calif. (KTVU) - Police in San Jose are looking for the public's help in identifying and locating two robbery suspects.
The robbery occurred Sunday at 1:41 a.m. in a parking garage kiosk at 280 S. 2nd St. in San Jose.
Police said two women were in the kiosk when a man ran up to them and grabbed their purses.
There was a second suspect involved in the robbery who stood by until the first suspect completed the robbery, police said. Both men then fled the area on foot.
One of the victims fell to the ground during the robbery.
Police described the first suspect as a light-skinned Hispanic man with a goatee, in his mid-20s, 5 feet 4 to 5 feet 9 inches tall and 190 pounds. He was wearing blue jeans and a blue long-sleeved button shirt.
The second suspect was described as a Hispanic man in his 20s, tall, with a thin build and wearing a black striped button shirt, blue jeans and white shoes.
Anyone with information about the robbery or the suspects is asked to call Det. Rafael Varela of the San Jose Police Department's Robbery Unit at (408) 277-4166. Anyone wishing to remain anonymous can call the Crime Stoppers Tip Line at (408) 947-7867.