Suspect arraigned for allegedly kicking homeless man in face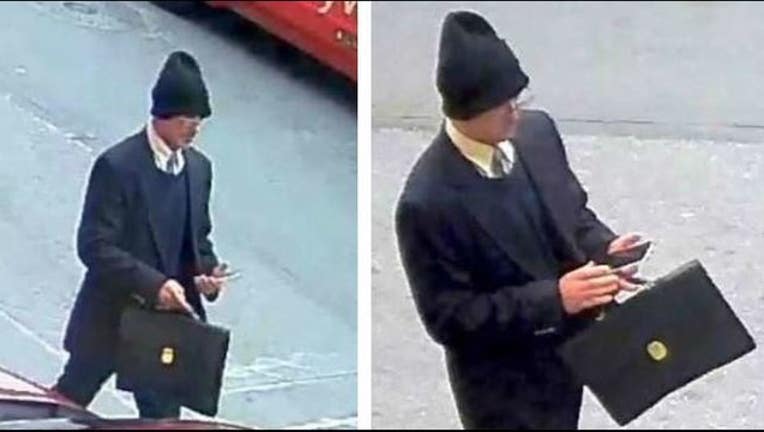 SAN FRANCISCO (BCN)
A man allegedly seen on surveillance video kicking a sleeping homeless man in the face repeatedly earlier this month in San Francisco's Tenderloin neighborhood has been connected to at least two other attacks, according to prosecutors.
58-year-old Samuel Youmtoub has been charged with three counts of assault with a force likely to cause great bodily injury and three counts of battery with serious bodily injury, as well as one count of battery on a transit employee or passenger.
Today, Youmtoub pleaded not guilty to the charges and was ordered to remain in custody without bail. He's set to return to court on Monday for a detention hearing.
Youmtoub will be represented by the San Francisco Public Defender's Office.
According to court documents, on Feb. 4 Youmtoub allegedly attacked a man near 150 Third St.
The alleged attack began when the victim recognized Youmtoub from a prior interaction and tried to walk away. As he was walking away, court documents say that Youmtoub followed him, grabbed him and started repeatedly punching him. 
Once the victim fell to the floor, Youmtoub allegedly kicked him the face and then Youmtoub was arrested.
The victim was taken to a hospital with injuries not considered life-threatening. The victim was treated for facial cuts and required six stitches, court documents said.
Youmtoub reportedly told police that the victim was making "weird faces" at him and sticking out his tongue and that he warned the victim to leave him alone.
However, Youmtoub told police that about 30 minutes later the victim again started making faces and again he told him to leave. The victim allegedly returned and again made the "weird" face gestures, according to court documents.
At that point, Youmtoub allegedly punched the victim repeatedly.
Months later, on May 24, Youmtoub was allegedly seen on surveillance video near McAllister and Leavenworth streets around 3:35 p.m. kicking a homeless man in the face as the victim slept on the sidewalk.
Moments later, Youmtoub is allegedly seen causally walking away toward United Nations Plaza.
When officers arrived, they found the victim covered in blood and with serious injuries. He was taken to a hospital, court documents said.
Days later, on May 29, Youmtoub was allegedly again seen on surveillance video attacking a man on the San Francisco Municipal Railway 14-Mission bus line.
The victim was standing on the bus while wearing his ear buds when Youmtoub allegedly came up to him and began screaming. Youmtoub allegedly grabbed the victim's hair and repeatedly bashed his face into a metal handrail and then kicked him the face before walking away.
After the alleged attack, the victim had a hard time talking to police, as he was allegedly hyperventilating. The victim was taken to a hospital with a broken nose and ultimately needed surgery, according to court documents.
On Saturday around 12:40 p.m., an officer patrolling the Tenderloin neighborhood near Market Street saw Youmtoub walking around UN Plaza and recognized him from the surveillance video of the May 24 attack and arrested him.
At the time of his arrest, Youmtoub allegedly asked officers "why aren't you doing anything about the homeless?"
Later, Youmtoub allegedly told police that while it bothers him that homeless people block his way and take up space in the public library, he finds their situation sad and doesn't blame homeless people themselves, but instead blames city officials.
According to court documents, Youmtoub has a criminal history going back to the 1970s, and includes convictions of assault, trespassing and disturbing the peace. In 2003, he was also convicted of burglary and assault and served three years in state prison.