Suspect in custody after leading lengthy chase on BART tracks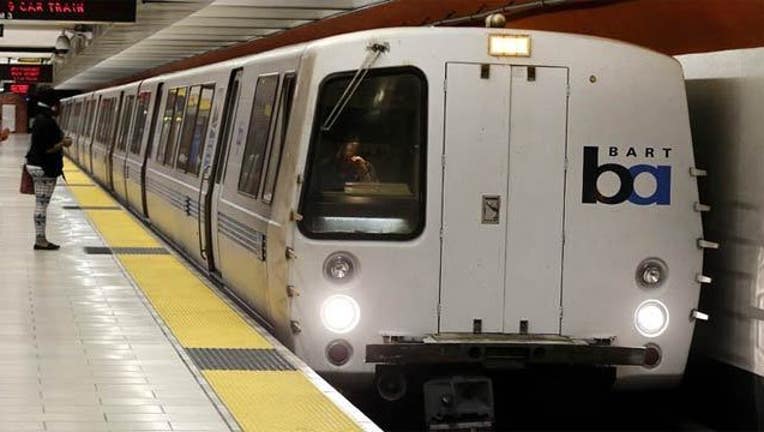 article
SAN FRANCISCO (KTVU and wires) -- BART is recovering from a major delay Monday evening after a suspect led officers on a lengthy chase through the tracks in San Francisco, briefly stopping trains at multiple stations, transit agency and police officials said.
A BART service advisory regarding the police activity was first issued at about 5:30 p.m. at the Glen Park station.
Trains were not running between the 24th Street and Daly City stations until 6:05 p.m., a BART dispatcher said.
Passengers are advised to expect residual delays of up to 45 minutes, the dispatcher said.
The major delay is impacting trains heading to the San Francisco International Airport, Millbrae, Daly City and East Bay, BART officials said.
San Francisco police said they were looking for a wanted suspect who ran from officers.
That person was in custody as of 6:15 p.m., city police said.
The suspect first made contact with an officer from the San Francisco Community College Police Department, which provides police services at City College of San Francisco campuses, according to city police.
SFCCPD Sgt. Ted Russo said an officer first stopped the suspect for a traffic warrant Parking Lot H at the CCSF Ocean campus shortly before 5 p.m.
The suspect fled from the lot to the Balboa Park BART station and campus police notified San Francisco police, Russo said.
People said they saw the suspect at the Balboa Park station platform and then disappear, according to Russo.
Officers at the Glen Park station saw the suspect who matched a description from campus police and followed him as he ran into a tunnel, Russo said.
BART police Lt. Gil Lopez said the suspect lead officers on a chase through a tunnel between the 24th Street and Daly City stations.
He eventually ran to a soccer field at Balboa Park, where he was taken into custody, according to Russo.