Suspect in Modesto mass murder transferred to Stanislaus County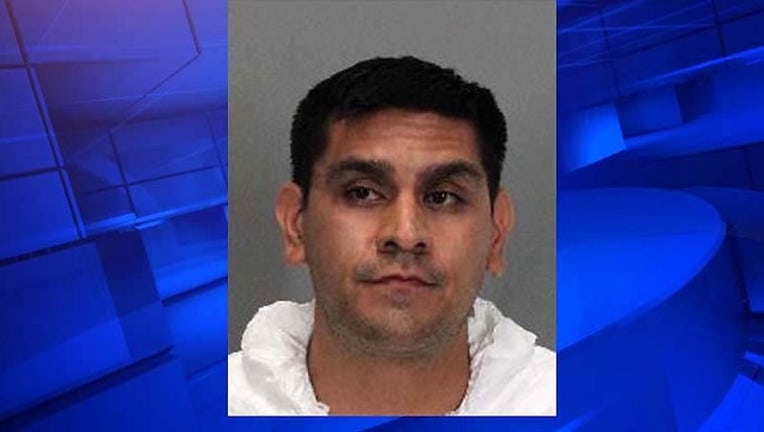 SAN JOSE, Calif. (KTVU and wires) -- A man accused of killing five people at a Modesto home on Saturday and a toddler last year was transferred overnight from Santa Clara County Jail to Stanislaus County, Modesto police said.
   Martin Martinez, 30, of Modesto, is a suspect in the deaths of his 6-month-old daughter; his ex-girlfriend 38-year-old Amanda Crews; his mother 57-year-old Anna Brown Romero; a 6-year-old girl, and a 5-year-old girl who 
is a distant relative, police Chief Galen Carroll said.
   Crews was a doctor at Scenic Faculty Medical Group, which is contracted to provide physician services at Stanislaus County clinics.
   "Our deepest condolences go out to the family, friends and patients of Dr. Crews. She was loved as a mentor to the residents she taught. She was loved as a physician by her patients and she was loved and respected 
by her colleagues," the medical group and county said in a statement.
   Martinez is facing a murder charge in the death of 2-year-old Christopher Ripley, Crews' son, in October 2014, according to police.
   Two days before Christopher died, Martinez was caring for the child, who was taken to two hospitals to be treated for head injuries.
   The boy's death required an investigation by a forensic specialist because of "the complexity of the case, especially with a child involved," 
police said.
   Last Thursday, a neuropathologist determined the boy died from a homicide or blunt force trauma and not by accident.
   The three young girls and two women were found dead at a home in the 2600 block of Nob Hill Court on Saturday afternoon and police developed leads that identified Martinez as a person of interest in the case, police 
said.
   The 6-month-old infant was the daughter of Martinez and Crews.
   Modesto police obtained a warrant for Martinez's arrest and alerted law enforcement agencies across the state to look for him.
   San Jose police were informed by Modesto police that Martinez was driving a red Lincoln Navigator, which they found Saturday night in the 2400 block of Lucerne Way just north of Reid-Hillview Airport, San Jose police 
Officer Albert Morales said.
   San Jose police investigators found out Martinez left the area with a family member in another vehicle, which was found at the Westfield Oakridge shopping mall parking lot around 12:45 a.m. Sunday.
   Officers saw Martinez exit a movie theater, where he had was watching a film with his father.
   Martinez was booked into Santa Clara County Jail on Sunday and was transferred to Stanislaus County Jail late Wednesday night or early Thursday morning.
   Modesto police have not disclosed the possible motive or cause of death in the homicides.