Suspect sought in deadly Wiz Khalifa concert shooting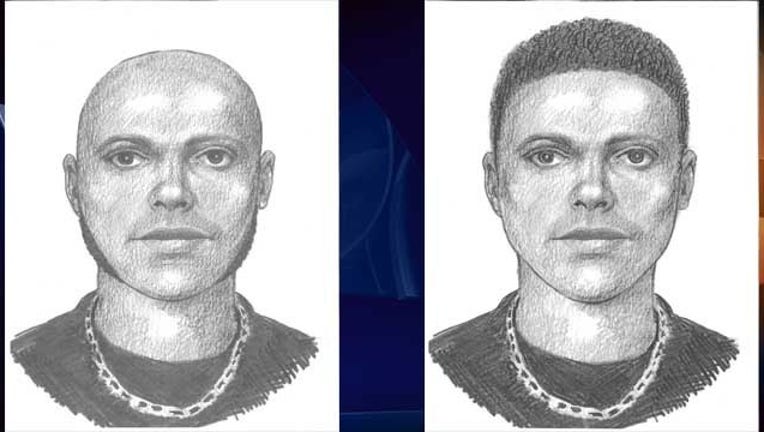 article
MOUNTAIN VIEW, Calif.  (KTVU) – A sketch of a suspect was released by police Tuesday in the fatal shooting of a man backstage at a Wiz Khalifa and Young Jeezy concert in Mountain View last August.
Police provided two versions of the sketch, one where the suspect has hair on his head but no facial hair and another where the suspect has no hair but large sideburns.
Investigators have few leads on the killer and are asking for anyone who recognizes the man in the sketches to contact Mountain View police.
The man is believed to be responsible for the fatal shooting of Eric Johnson, a 38-year-old Oakland man, backstage at the Shoreline
Amphitheatre just after 11 p.m. on Aug. 22, police said.
In investigating the crime, police searched the tour bus for concert opener Young Jeezy, arresting him and five others on suspicion of possessing an illegal assault weapon. They were later charged in Orange County in connection with the weapon.
However, Young Jeezy and his associates have not been implicated in the shooting.
Anyone with information about the case has been asked to call Mountain View police at (650) 903-6298 or a tip line at (650) 903-6298.