Teen charged in stray bullet death of Oakland mom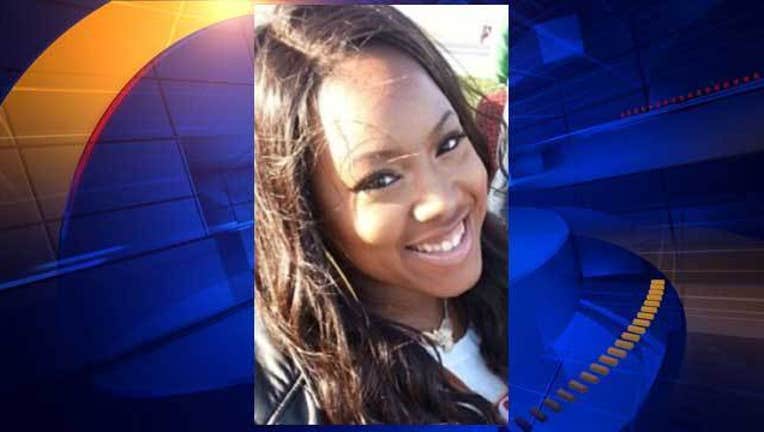 article
OAKLAND, Calif. (KTVU and wires) -- A 16-year-old was charged with weapons and attempted murder charges Thursday in a shooting that left an Oakland mother dead when she was struck by a stray bullet.
Prosecutors said Julian Ambrose of Oakland has become the seventh person charged in the case and will be tried as an adult.
Five men -- 25-year-old Alex Davis; Michael Stills, 18, Anthony Sims, 19, and Shelton McDaniels and Jerry Harbin, both 29 – have previously been charged with murder in the slaying of 30-year-old Chyemil Pierce, who was fatally struck outside of her Oakland home on March 9.
Dijon Ward, 20, has been charged with being an accessory after the fact.
The shooting occurred after groups of male suspects got involved in a fight between female subjects on the street, according to police.
Prosecutors allege that Sims, Harbin and McDaniels all opened fire in the shootout that killed Pierce, who was hit by a bullet in the back of her head, but investigators haven't disclosed who fired the shot that killed her.
Stills is not charged with firing a gun during the incident but is accused of being armed with one. Prosecutors haven't disclosed what role they believe Stills played in the shooting.
Meanwhile, prosecutors allege that Sims, Harbin, McDaniels, Stills and Davis are all legally responsible for the killing, no matter who fired the shot that claimed Pierce's life.
Police said Sims admitted that he participated in the gun battle, but his attorney said he only did so to protect a  friend who was seriously wounded in the shooting.