Teen critical after officer-involved shooting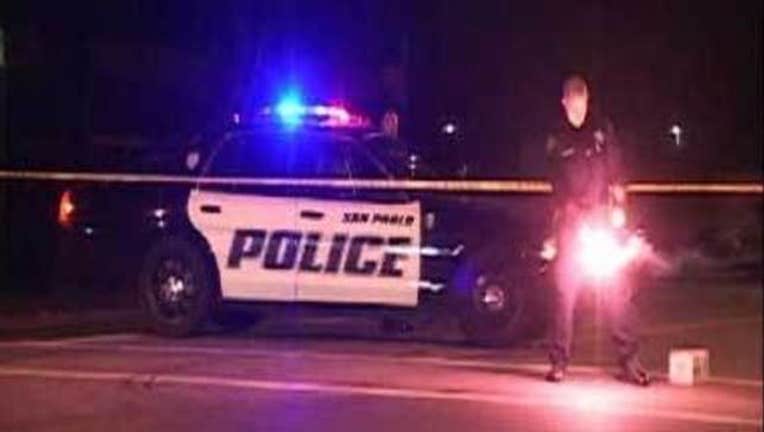 article
SAN PABLO, Calif. (KTVU) – A juvenile suspect is in critical condition Monday morning after being shot by police while trying to ram an officer with a stolen vehicle during a traffic stop, according to San Pablo Police investigators.
The officer-involved shooting happened just before midnight near the intersection of Bush Avenue and Rumrill Boulevard.
According to Sgt. Brian Bubar, as officers tried to stop the stolen vehicle, the suspect fled accelerating rapidly towards a police officer standing outside his vehicle near that intersection.
The suspect's vehicle hit the officer's car at which point the officer opened fire striking the suspect once.
The car kept going, striking another vehicle before finally coming to a stop across the street.
The juvenile male suspect was rushed to a local hospital where he remains in critical condition.
The officer whose vehicle was struck is being treated for his injuries.
Investigators urge drivers to avoid that intersection this morning as several blocks of both streets are blocked off .