Teen fatally shot by deputies allegedly beat grandfather, killed kitten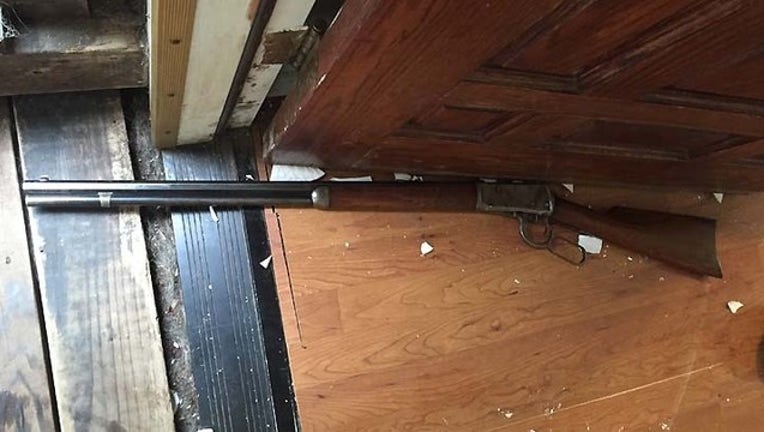 article
BOULDER CREEK, Calif. (KTVU & Wires) -  An allegedly armed 17-year-old boy was shot by deputies in Boulder Creek and died of his injuries early Friday morning, a Santa Cruz County sheriff's spokesman said.
   The boy, who has not been identified, allegedly beat his grandfather and killed a kitten before the shooting, sheriff's Lt. Kelly Kent said.
   Around 10:30 p.m. Thursday, deputies responded to a reported family dispute at a home in the 15000 block of Fern Flat Road, sheriff's Lt. Kelly Kent said. 
   Two deputies arrived and met with the boy's grandparents at the home's driveway. The grandparents reported their grandson, who lives at the home, was alone inside breaking furniture and windows and had access to guns.
   The boy was allegedly armed with a club, similar to one used in martial arts, that he beat his grandfather with, Kent said.
   The grandfather was treated for his injuries in the alleged attack and did not need to visit a hospital.
   While inside the home the boy allegedly killed a kitten, the spokesman said.
   The deputies set up a perimeter and established communication with the boy from outside the residence.
   Firefighters and an ambulance were staged nearby and hostage negotiators were called to the scene.
   About 45 minutes later, the boy emerged from the home carrying a shotgun and a rifle, which he pointed at one of the deputies, according to Kent.
   The deputies then shot at the boy, who was struck three times in the torso and once in the hand.
   The deputies rendered aid to the boy, who was conscious and talking when an ambulance arrived and took him to a helicopter that airlifted him to Stanford Hospital.
   He was pronounced dead shortly before 4:30 a.m, Kent said.
   The deputies, whose names have not been released, were not injured in the shooting and have been placed on paid administrative leave.
   The involved deputies were a six-year veteran and a two-year veteran, according to Kent.