Teen's act of kindness for elderly man goes viral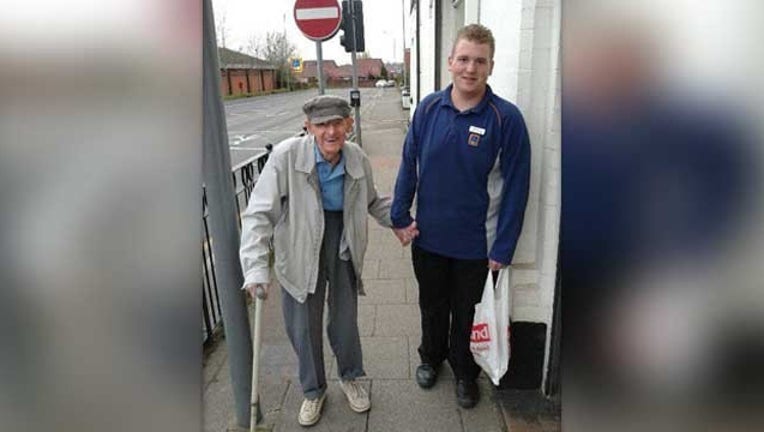 article
Brady wrote on Facebook that the elderly man "wasn't very agile, nor fast, but Christian walked with him ever so patiently and slowly, chatted along with him and carried his bag for him."
She called the moment a "lovely thing to witness."
Trouesdale called the reaction "crazy," telling a local newspaper that he has received praise from people around the world through social media.
Trouesdale said that he had walked the old man home a week earlier and when the man returned, he asked if Christian could do it again. 
"My parents have raised me to treat other people like you want to be treated yourself," he said.